Dawn randomly bought me flowers one day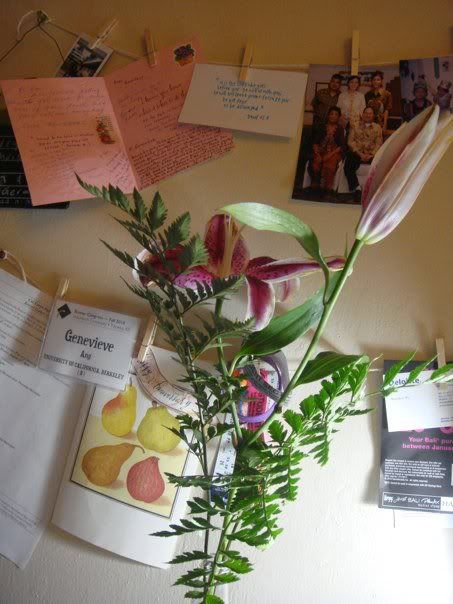 Aren't they pretty? And they're still alive, which is nearly a miracle because I forgot to put them in water for 2 days. It now resides in a Corona beer bottle on my desk in front of my clothes-line board of love. This is because I have no vases at home.
When Ian went to Europe he bought this home for me: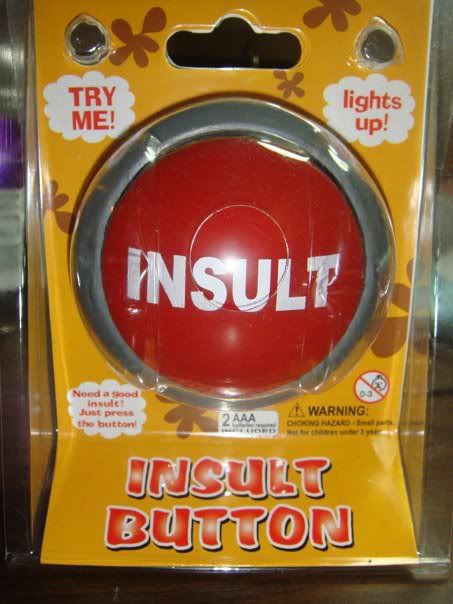 IT IS AN INSULT BUTTON!! It is the best invention ever!! You press the red button and it says things like "YOU HAVE DEPRIVED A VILLAGE OF AN IDIOT"
Which is terribly mean but very funny. There was a period of time when I actually went through all the insults twice.
Okay back to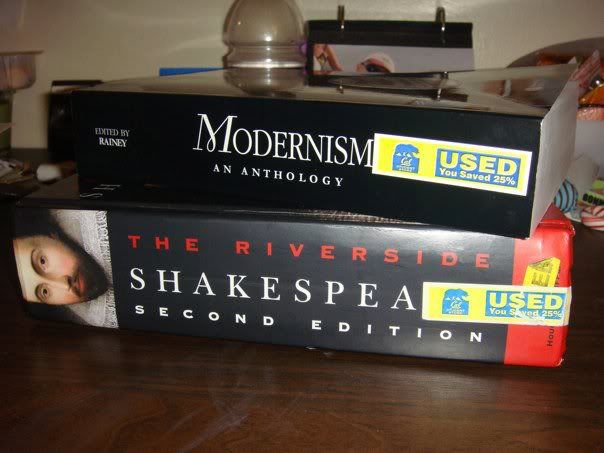 This is me carrying them: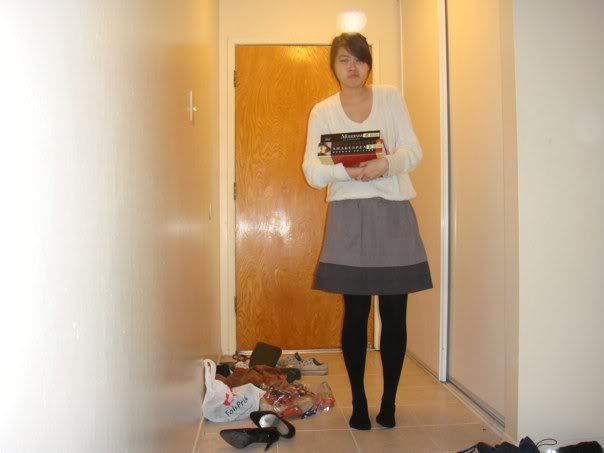 I am clearly displeased. We also clearly need to get a shoerack for Dawn's shoes. Mine are hidden near the front of the photograph, but I'm just going to pretend the mess of shoes only belongs to Dawn and not me.