Berkeley has been ridiculous lately... all grouchy clouds and crazy wind and torrential rain. I KNEW that the nice sunny summer weather COULD NOT LAST. Now we're back to the crappy weather of last spring but even colder (Berkeley today is a high of 9C, low of 2C; yesterday's high was 7C but "felt" like 1C according to weatherchannel.com)- okay weather whine over. It's been kinda of a crazy week for me, and I have a crazier week coming up, so I'm seriously not looking forward to that, boo.
Plus there was a huge screwup this morning and tons of high schoolers running around campus, which has made my Saturday morning extremely unpleasant and I feel like I've let a lot of people down. ): Sigh.
BUT! Some nice things that I've liked from New York fashion week: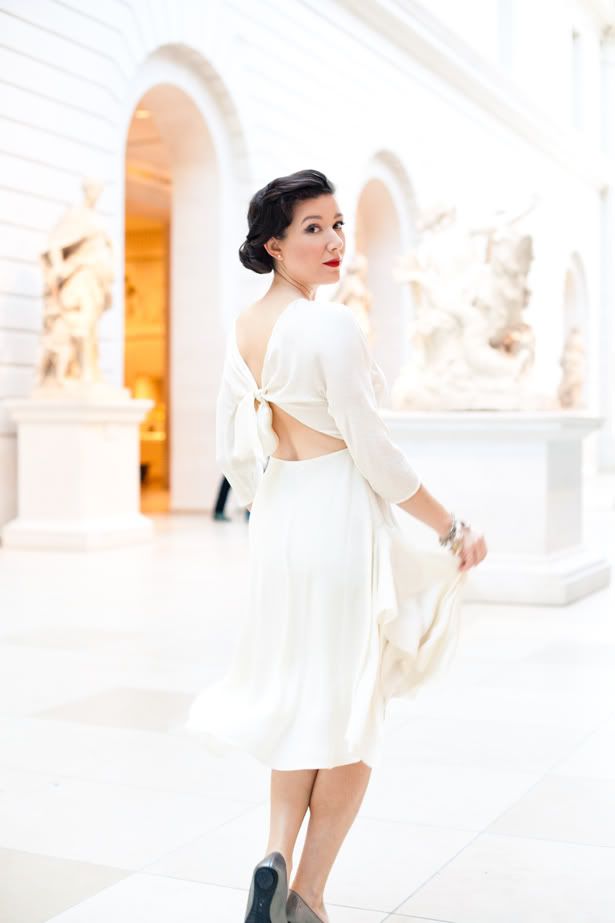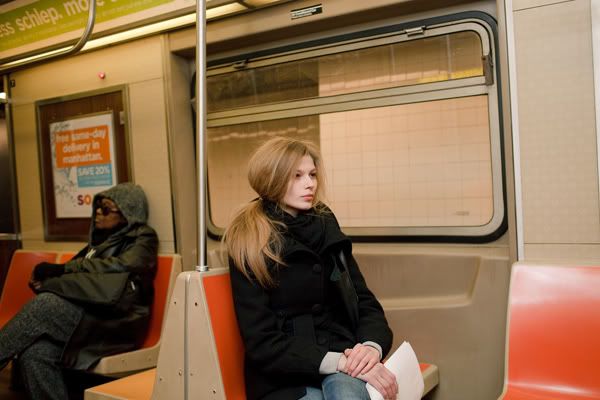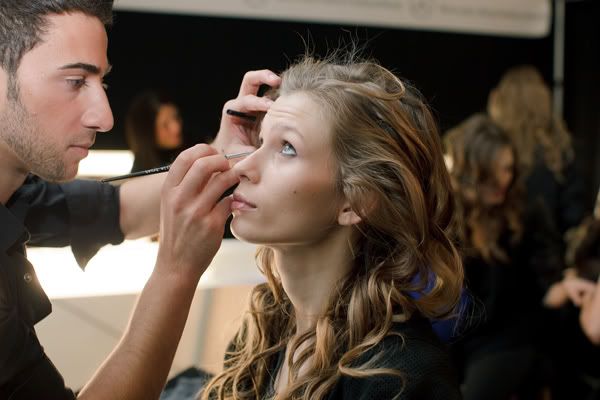 Refinery 29
's photo journal of a day in the life of model Monica Sawicka- I LOVE her messy ponytail in the first picture! Which can be paralleled with the messy side ponytail in the J Crew Hollywood series I posted last week... I see a trend developing.
On that note:
Joanna Goddard
posted a tutorial on how to recreate the messy side ponytail look! Which I will be attempting to try...after my nonsense week of midterms/ papers/ presentations.
Okay I realized that the header for this section of the post is incredibly misleading as there is NOTHING about New York Fashion Week at all, just some auxiliary incidents related to NYFW that I liked. To remedy that, I direct you to some adorable pictures from kate spade ny's FW 2011 presentation
here
. I love the chirpy colors, bangs, happy smiles, and all round kate spadeness of the collection! Perfect styling for one of the most brand message-aligned brands.
Hope everyone's keeping dry/warm/safe! Yes, I mean all 50 of you daily readers. Where do you come from???? I don't think I even know that many people... haha.