My grandfather is 81 today and everyone (relatives from Hong Kong, Australia, New Zealand) are all at my home back in Singapore celebrating it with him today ):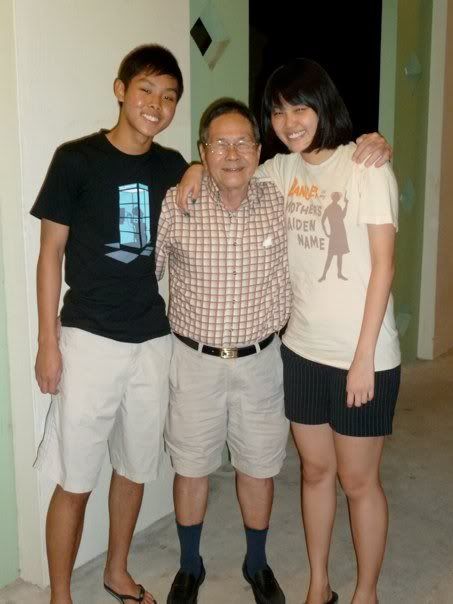 This was when I was home over the summer and we decided to take some pictures at the lobby of our apartment building- and I had to capture photographic proof of his navy blue socks with black formal leather shoes.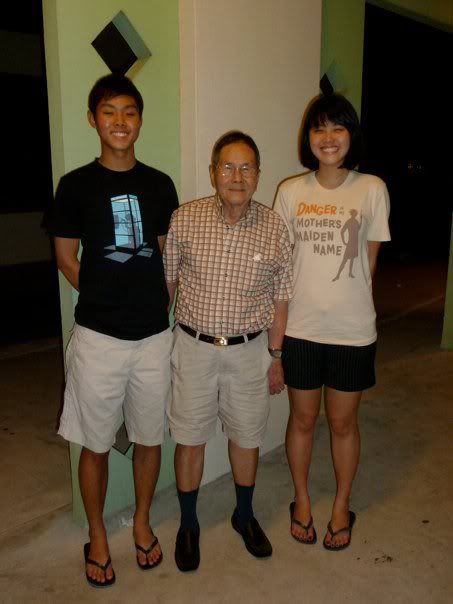 Isn't he adorable?? He's the best grandfather in the world and I love him so much. When I went home over the summer he bought me my favourite breakfast everyday, and still tries to convince me to abandon my studies at Berkeley and go home to NUS every time I speak to him on Skype. Which is... never going to happen. Sorry. Haha.
My grandfather on his birthday falling on the Chinese New Year holiday back home:
See everyone in Singapore is celebrating for me!!
Awwww! I spent my CNY Eve in a case workshop feeling absolutely heartbroken and discouraged. And my CNY Day 1 in class from 8-6.30pm. But Dawn and Dan are buying some food back for our belated tuanyuanfan with the Benvenue family so at least it'll still be a time spent with family and beloved friends (while I practise cases for tomorrow...)
Happy Lunar New Year!