If you have seen me/ my wardrobe, you probably know I love stripes.
Even better if it's stripes AND belted with a thin long belt with its ends tucked in.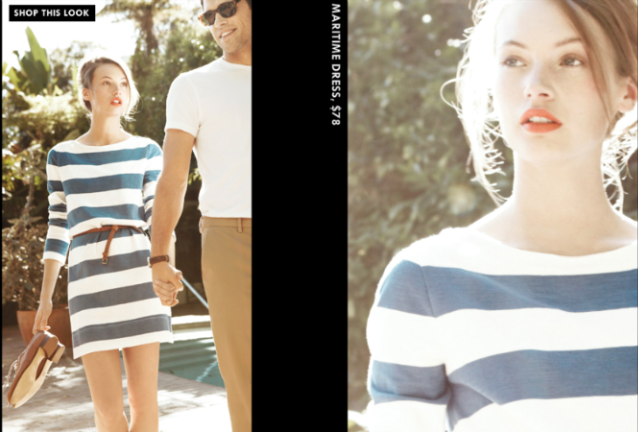 Also that I love long skirts.
(and actually, am in fact wearing a dress that looks like this right now except for the fact that it is a mottled grey jersey and cost 1/10th the price of the one featured here)
And silk shirts in neutral colors and cute guys in suits.
I also like messy hair, impeccable makeup, and coral lips. And J. Crew. So it should come as no surprise to anyone how much I love this shoot and would like to have a starring role in it.
(Also because today in Wealth and Poverty we discussed how the Cal head football coach's salary was 2 million a year. Out of a 5 million athletic budget total. For a team that lost almost every game last season. Yes, I would like to be a star indeed.)
Off for retreat this weekend so see you all on Monday, and hopefully I will come bearing gifts of pictures of lovely Bolinas, California!