I feel indescribably grateful to be a part of this school and this organization. Yesterday morning I woke up and the sun was pouring in- people were rustling in sleeping bags, thumping through the rickety house, quiet sniffles and snores. Bolinas is beautiful- a crazy medley of forest and sea; shrub and person and absolute winged delight. I am constantly amazed by California and how transcendently gorgeous this state is.
This morning when we drove home, back to Berkeley, it was a little sad yet incredibly peaceful. I was a little in stunned awe- we drove back at 8.30am, so the clear morning sun illuminated Highway 1, which had been shrouded in darkness when we were driving up (all I remember of the drive up was the excruciating turns and winding road, and feeling about to throw up, and the comforting weight of Amy's duffel on my lap, and the excited chatter about what was to come). The highway was right by the water, and the small embankment of rocks literally spilled off the paved road and into the water; we passed through Stinson Beach with its collection of aged houses companionably leaning against each other in this winter-weary way; then we passed through Muir Woods. It was foggy and we could barely see the road, but the trees loomed over us and it was so silent, so peaceful; we had Jason Mraz and John Mayer in the car, and then Grace chose a Backstreet Boys song, and our car burst into boyband harmony, but the outside was dark and misty and yet the sunlight fought to come into our space.
I do want to go back, and sit by the sea and lie on the fallen tree, and listen to world awakening. Yet through all of retreat I felt this sadness, this disconnectedness- I am not yet invested in these tenuous relationships, I am not yet invested in spirit of this club, I am far away and distant. I feel like places like Bolinas may require a maturity of relationship in the sense that you can sit, and stare into the sea with someone beside you, and the two of you can be absolutely quiet without any awkwardness or need to fill the silence with a jumbling of interesting facts about yourself/ biographical information. That is really what I miss most about home (and not Singapore, but the feeling of BEING at home, with people or family or place)- the quiet, comforting knowledge that this person has seen you through your best, and your worst, and that you can trust these people with your heart and your words. Sometimes I feel such an uneasiness of relationship in this place, to this place. It is home, for now, and yet it is not, because I am not truly comfortable with the people here, I speak in a different accent, sometimes I am a different person.
Friends back home and abroad, I miss you. These are the valentines that I would have given you:
Sonia- there are no words. One of my favourite memories before leaving for Berkeley is of us watching Shakespeare at Jubilee Hall at Raffles Hotel (I don't even remember what play it was- Romeo and Juliet?) and then sitting at the McDonald's at Bras Basah complex for like, five hours, just talking and laughing and eating copious amounts of fries. That is what I miss the very most about you- that we have gone through all the childish, petty, jealous fights in secondary school and have moved past that into one of the deepest and truest friendships that I cherish; that I know that I can tell you anything, and that you will understand, and will never judge me in my immaturity. I haven't seen you in what, two years? Yet I know when we next meet again it will be like picking up where we left off, and I really am incredibly grateful and blessed to have a friend like you.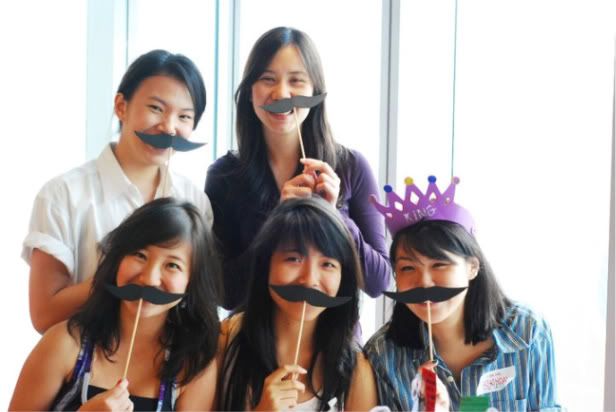 Belle, Lydia, Ems, the 13A girls like Betsy and Rachel: you guys made RJ two of the best years of my life. This is such a talented group!! NTU Sociology, SMU law, LSE IR, UCL law right in this picture guys. But with the biggest hearts and best shopping capacities I know ;)
Chorale has spoilt me. I have so much love and respect for everyone in this picture (this is why I'm at a loss with Bonner right now- I know what it's like to grow -and grow more in love- with an organization through the years, and be continually challenged to do better and be better, and that makes me not want to give up on the loyalty I hold towards the Bonner program, and yet.) We created the most beautiful music, but the best friendships. Wenny, Jorel, Kialiang, Cat, Lois; Geof, Bennett, Joseph; I could name everyone in chorale and all of you would have a special memory, and I wish we could still sing together, but now we are so dispersed. I don't know if we'll ever be a chorale group again, and that makes me really sad sometimes.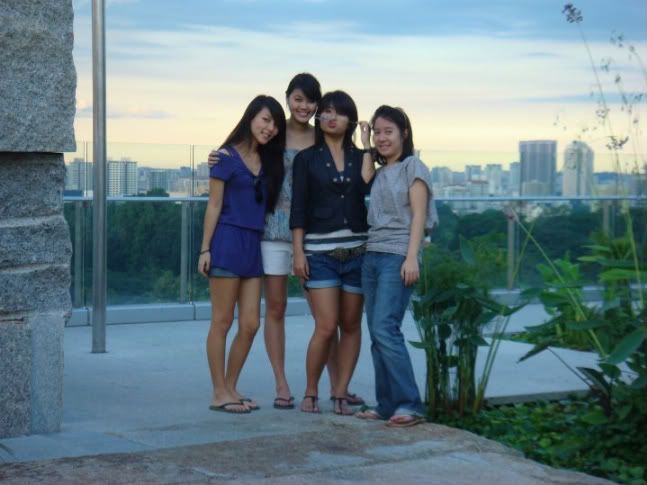 My favourite St Nicks girls (: We've been through almost everything together- crappy relationships and disillusioned crushes, school politics, the dumbass O' Levels. You guys are the best and I can't wait to celebrate our New Year's Eve Eve together again this year!!
I'm excited for Valentine's tomorrow (: It's such a good opportunity to tell everyone you love how much you love and appreciate them- and I appreciate you guys so much, that we're still hanging on to our friendships despite being so far away from each other. Sometimes I wonder if love has a limit, or if we break ourselves up each time we give something of ourselves to each other. If so, then I am all ascatter, never wholly mine.