These pictures have been floating around the internet for a very long time; I saw them ages ago and fell in love with them but didn't save them and totally forgot what wedding it was/ who styled the wedding. AREN'T THEY GORGEOUS??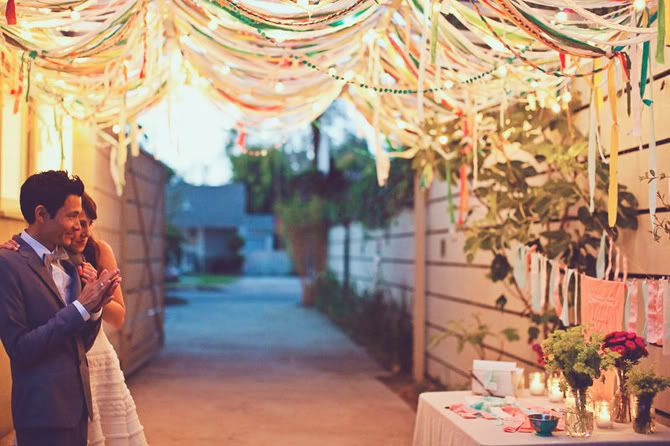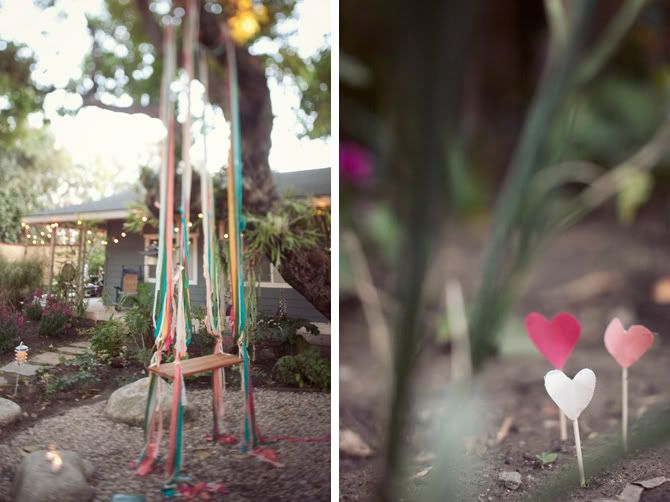 This is the wedding of photographer
Max Wanger
, who also takes exquisite photographs. The garland swing (!!! I ADORE swings. We spent Christmas in Central Park in New York playing at their playground and swinging and coming down the slide a billion different ways- one of the best days of my life. Seriously.), ceiling of streamers, scallop curls strung across the ceremony deck- all the handmade elements were by the amazing
Ashley Meaders
.
She is who I aspire to be when I grow up. So creative and brilliant! (garland swings!!!!)
Juju and I also baked salted caramel cupcakes last night. It was a little bit of a fail. But still yummy. Will update with more photos ...sometime soonish.
I've also been reading Jean Toomer's Cane for English- so lyrical and packed full with little vignettes about African-American life in the '20s. I highly recommend it.