I am a ridiculous kate spade fan (in fact, I used kate spade advertisements as the inspiration for my first BARE production shoot way back in freshman fall).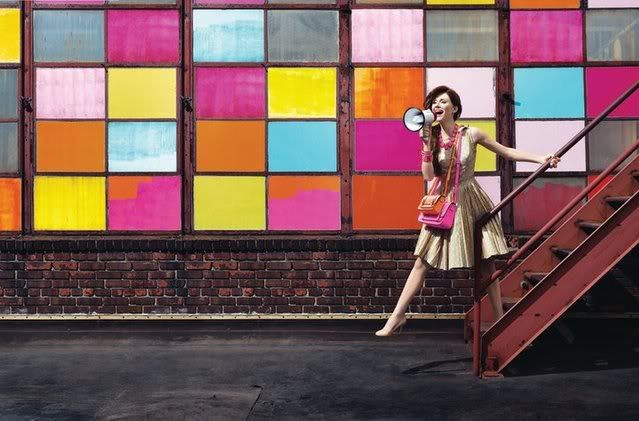 How adorable is this dress? I adore the pleats and the subtle gold.
I love how she's sitting on a mailbox carrying postman satchels in candy colours (is it just me...or do they remind you of
Cambridge Satchels
?). Love the hair and the big smiles though- so quintessentially kate spade.