I had such a great day yesterday- Dan and I went to the California Academy of Sciences (pictures to come, I have billions of butterfly pictures. And albino alligator pictures!), which was super fun. I honestly think that if I had gone to the California Academy of Sciences as a kid I would have been so much more into science. Learnt so much, e.g. that piranhas don't eat human flesh unless you're the only meat source in a pool of shallow water with many piranha. And that they are efficient eaters because they take a bite of flesh and move away so that other piranha buddies can take their place and take bites. Also that the color of piranha skin is practically a dupe for NARS Orgasm blush... They are very pretty fish.
But we also watched Beastly afterwards with our $4.50 Groupon deal, and while it was a pretty cheesy movie with a very improbable storyline, the stellar cast and wardrobe made up for it. Neil Patrick Harris was a very Barney-esque blind guy (i.e. hilarious and awesome), Mary-Kate Olsen was this magical, tiny, swirling witch, and Alex Pettyfer... was just really hot. Which viewers had to constantly acknowledge via his many, many shirtless scenes (not that I'm complaining of course).
I LOVED Mary-Kate Olsen's wardrobe and makeup though.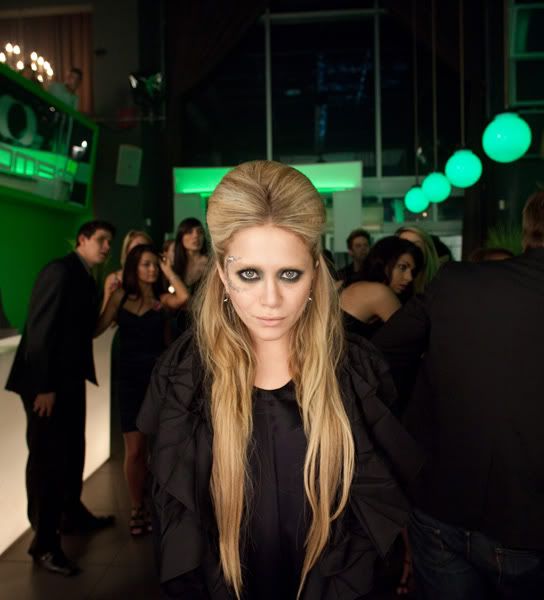 Loved her darkly rimmed eyes (Jenny Humphrey- WATCH AND LEARN.)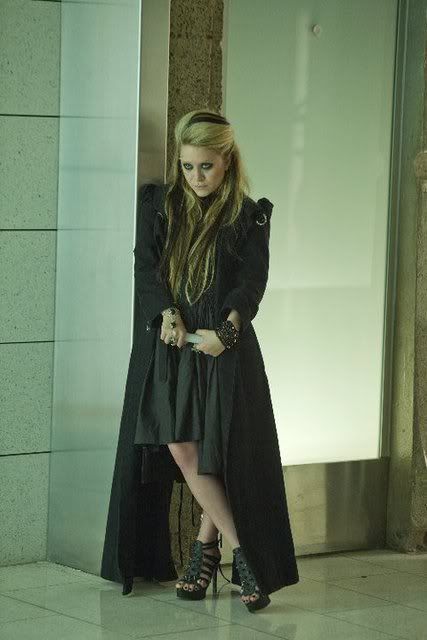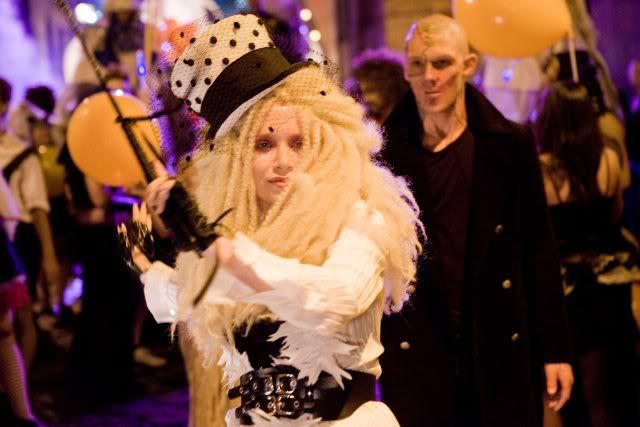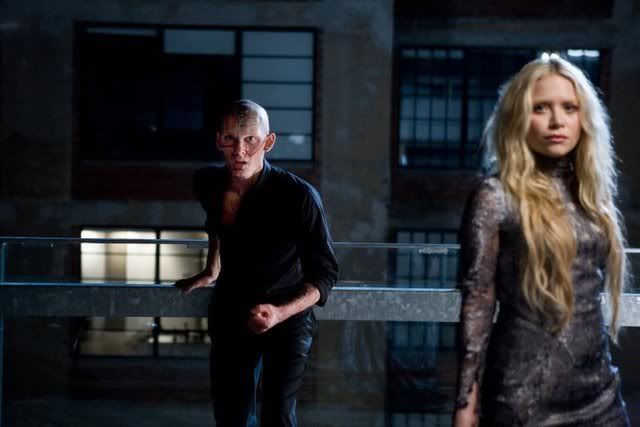 MK Olsen might have been the most fashion-forward witch in the history of witches and I really liked all the little touches of fantastical witchiness (headpieces, feathered outfits, tattoo around eye, textured black clothing). Good inspiration for future Halloween looks.