Muir Woods is intensely beautiful.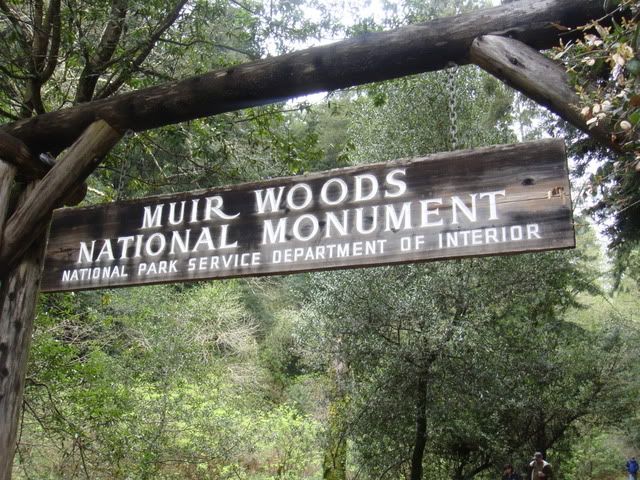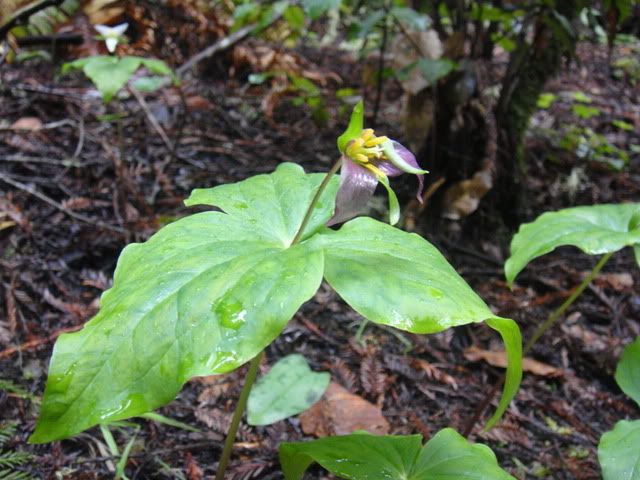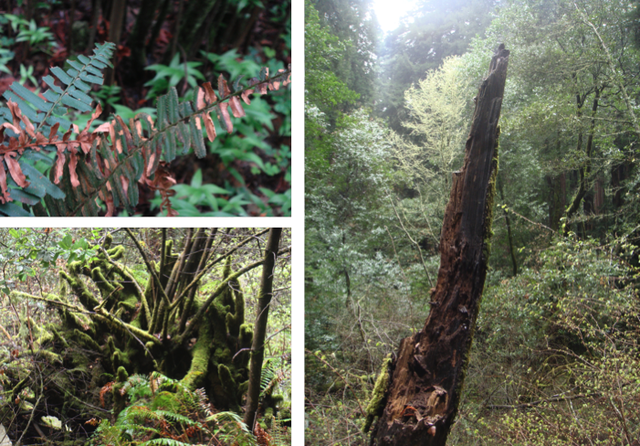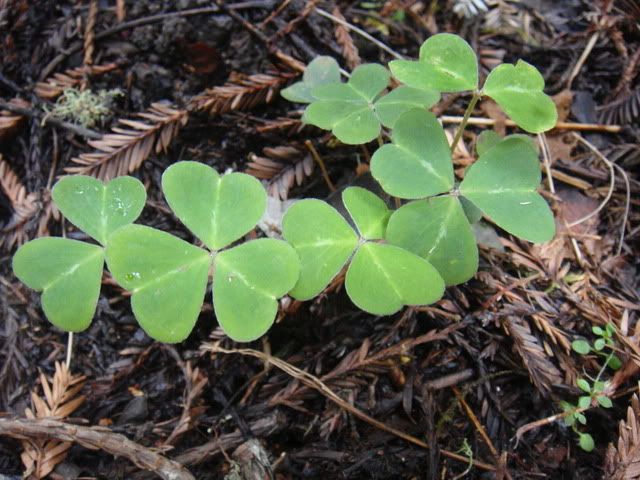 It was like an adventure to a lost world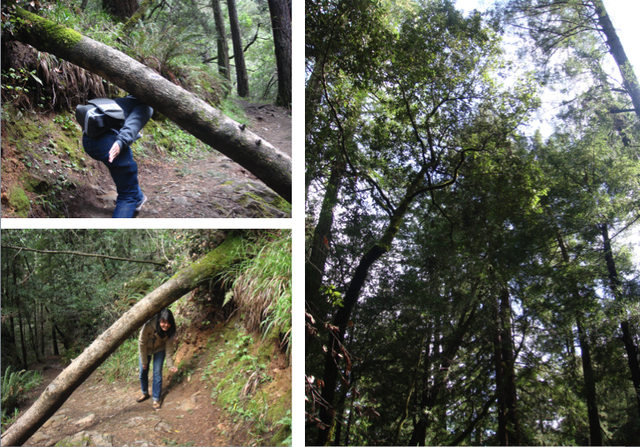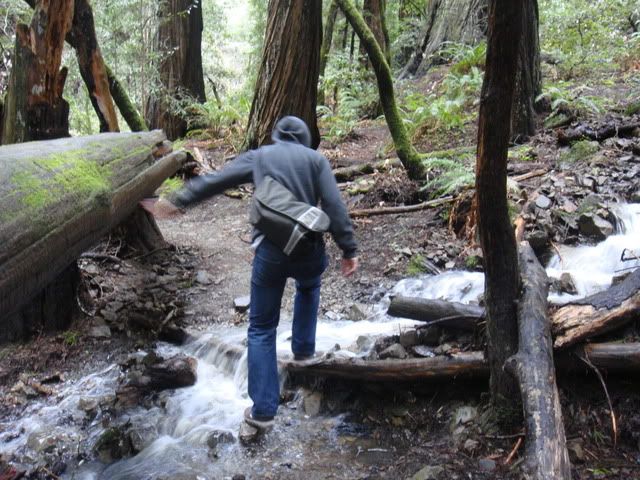 Note to self: never again go to a nature reserve, decide to follow the muddiest path (see image above for reference), leap over waterfalls, climb bridges, jump from exposed tree root to exposed tree root- ALL IN BELOVED SPERRYS.
This is the result:
I know it's a blurry picture, but )):
So. Even after skipping all my classes and not going for work like intended (approx 6h of total work time), I still ended up spending over 5h on campus. All the pictures are green and brown and muddy, but there was just so much beauty in that one place. Absolutely worth the $5 entrance fee to keep it going. They also have ranger-led tours in the mornings, which might be fun to attend sometime.