I've been in a tiny fashion rut lately, and have been buying clothes that are very college-practical (i.e. comfy, t-shirts, boring), which makes me really sad when I look into my closet. I wish I could afford ANYTHING~~ in the world I wanted, but the sad reality is that I can't. I think that's why I'm always so much more impressed with bloggers who remix and thrift, and these real people are truly the people who inspire me, compared to celebrities who, let's face it, can basically buy anything they want to. What TRULY inspires me, though, is fashion that is moveable, wearable art.
These are some things that have been inspiring me lately-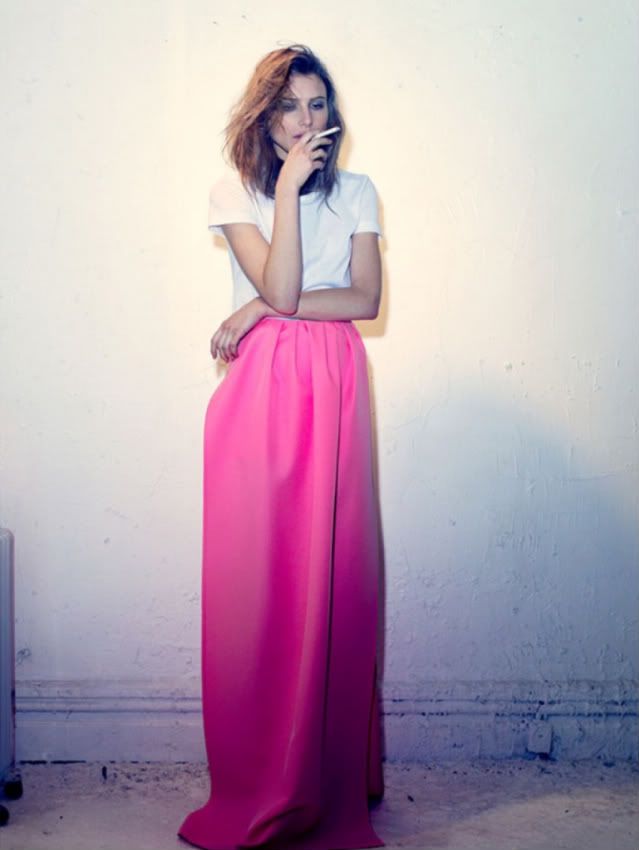 How amazing does Dree Hemingway look in this outfit by Bryan Adams? I ADORE that maxi skirt. I've been looking for a long skirt that is not body conscious or generally hippie, and this is- perfection. Simple, clean, minimalist (but the pleating! Is so gorgeous) but in that intensely fabulous shade of hot pink.
And yes, I DID just spend an entire paragraph gushing about a long skirt...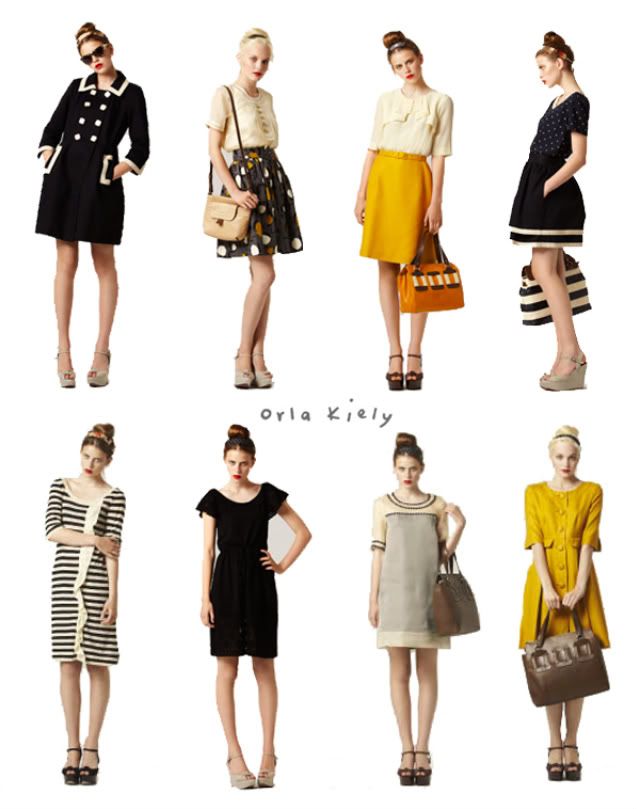 I don't remember where I got this image of Orla Kiely's SS11 collection from but HOW adorable are all of these looks? They remind me of Lauren Moffatt's equally charming collection, but with punchier colour. I really love the nipped-in silhouette, and am trying to purchase clothes that can emulate these age- and work-appropriate looks. Maybe I should start with the red lipstick ;)
Oh Louis Vuitton, you baffle me. How could you produce something like the verni
(I truly, truly feel that any verni bag is THE most impractical bag that you could ever buy. I'd be constantly worrying about scratches and dust and fingerprints. Plus it looks so cheap and tacky! Verni Sunset Boulevard doesn't even look like a legit LV bag)
(And wow, I can't believe I still remember this much LV knowledge from working at LV 2 years ago. I think I might actually be able to even remember some product codes. Ugh.)
and something as amazing and mindblowing as this skirt? So sculptural, scaly, technically challenging, pushing the ideas of what fabric actually is and can be-- I vote that you pull the multicolore and verni bags off the shelf and focus on mass producing skirts like this.
Now for Shakespeare and bed. Longgg day tomorrow. Why does it seem like my Tuesdays have become my catchall meeting days? I have 4 back-to-back meetings tomorrow! How excessive ):