Have been a mad rush of cases + school + work.
I love working with these people!! We get even more retarded at 5am than we normally are, and they always make work really fun and not-boring. Plus we bring very different experiences and skillsets to the table, so it's always really nice when you're working in a team (of best friends) who you truly truly love and can spend 45+ hours with on the same problem.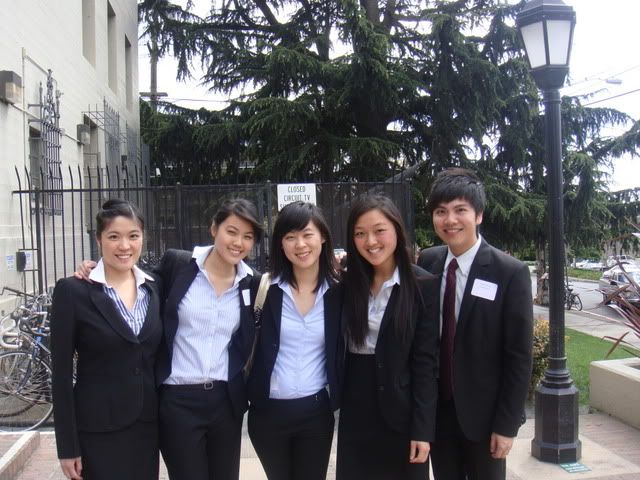 My AMAZING D-eloitte human capital case team. I ADORE them. It feels like we've known each other for forever even though I've only met 3 of them 2 weeks ago. 4 of the most detail-oriented, brilliant, and funny people in Berkeley (:
It's been exhilarating, but also really busy and I feel like I've put some things on the backburner (e.g. talking to my family, hanging out with my friends, going to school...), and now I'm spending the weekend trying to catch up with everyone and get my life back in order! I just skyped with my family for the first time in 2 weeks, and had brunch this morning with Juju and Dawn at Angeline's- I have an obsession with this place, which is bad because it's not the cheapest food place around. But their Voodoo shrimp is TOO good!!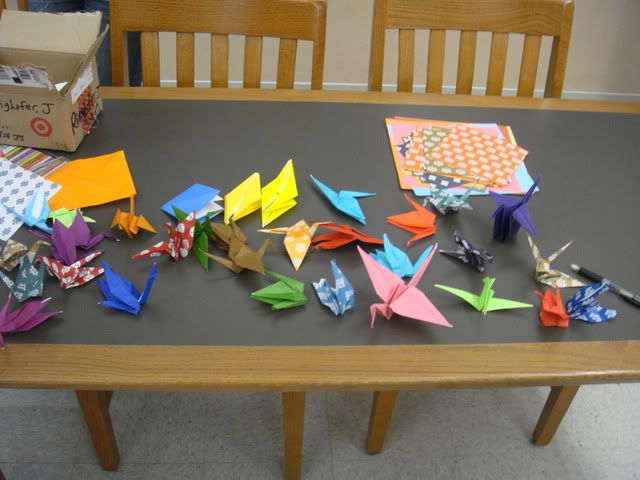 CREATE had a panel discussion 2 Saturdays ago, which was so inspiring and amazing. CREATE's really all about arts and social justice, and so the visual arts team came up with this great idea to fold paper cranes together after the discussion. For each paper crane you send in, Students Rebuild will donate $2 to Japanese relief efforts. I think it's a really great way to contribute not only because of the money, but because they're compiling all the paper cranes into an art installation... and how amazing will that look! All the thought and compassion that a little paper crane conveys.
Learn more about the project
here
.
Spring is truly in the air here in Berkeley. I am loving the weather and the flowers... I remember being so depressed and stressed and sad the whole of Spring semester in freshman year, and remembered nothing of the gorgeous weather (there was none- it rained nearly everyday) or the AMAZING flowers that have been springing up in the area. This year I'm making more of an effort to stop and look and remember, and there is just so much beauty in this world! I am continually amazed (: