It is strange to be back- things aren't where you'd expect them to be. I spent the past day confused why the ceiling fan in the living room wouldn't turn on when I flipped the center switch, and then I realized that they changed the switch board so that the switch for the fan was on the lower left corner instead. Today I walked through Junction 8, a mall near my house that I passed through everyday for over 6 years (and practically lived in during my 2 years at RJ), and it's different! Okay it's really silly to be so upset about such small things, but I honestly thought that time had stopped for this little island city when I was gone, and now when back, I realize that the place I've been homesick for is a place that no longer exists. Places bound temporally and fleetingly and it's just- strange, to be hit in the face.
Hong Kong was a good segue back into Asia. There are honestly too many people in Asia in too small a space. There's a heaviness about being back, a compression because of too many people fighting to get into trains and too much moisture crammed into heat. In Hong Kong it was even more confusing because everyone speaks Cantonese at this rapid, surefire way, and then switch into equally furious putonghua when you tentatively go, "she me?"
My mother's friend told us about this gem of a shop. It's this tiny little place tucked away in a highrise building near Central MTR station that houses seasons and seasons of designer clothing, bags, and shoes. I bought that dirty green Balenciaga City that you see perched on the shelf, and the Burberry blue trench that my mother made me model in the store for her; my mother bought a Miu Miu top with the most delicate leather shoulder detailing- our purchases are exquisite. I can't stop running my hands over my Balenciaga. The leather is so smooth and buttery and yummy-smelling. I am a little ashamed of our extravagance, but my Balenciaga is from a super old season and my trench fits my perfectly and so I REFUSE to feel guilty that I know have these items in my possession. It is my 21st this summer and these are my presents to myself for working so hard last semester.
I didn't expect Hong Kong Disneyland so be so much fun- we totally gamed the system, because both my mother and I were wearing It's My Birthday! badges (it was not), and my grandfather was in a rented wheelchair (he can walk). But because of that, we got presents from the hotels and cards signed by Mickey Mouse- I know, what pride. I am going to frame it up! And we cut to the front of the line for every show that we watched. We sat in the front row of the Lion King, and the performers all shook my grandfather's hand while he gazed upon them bemusedly. It was quite funny.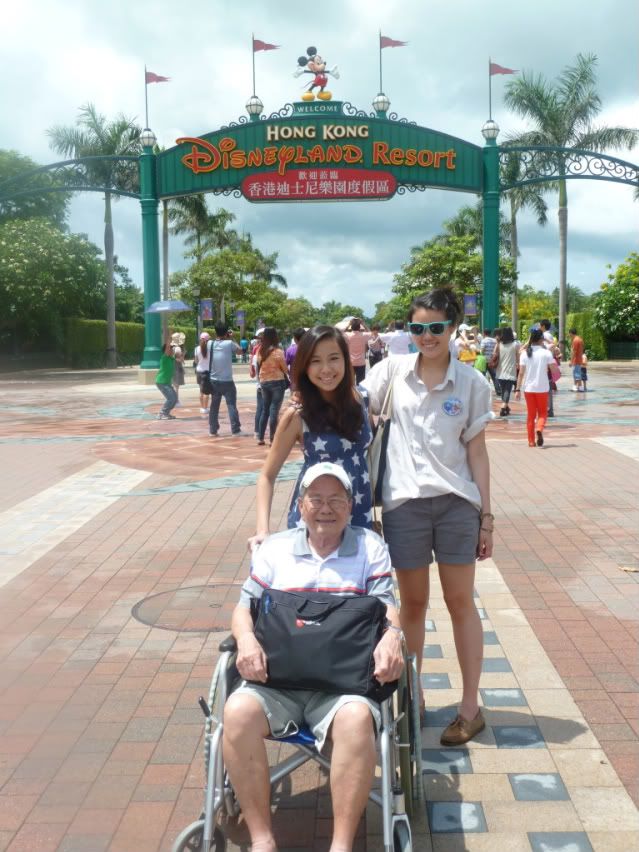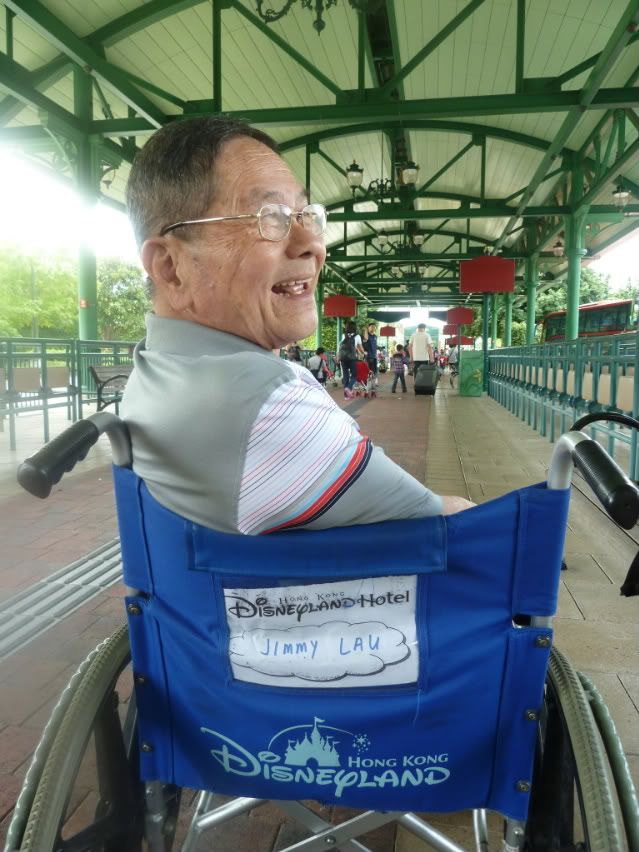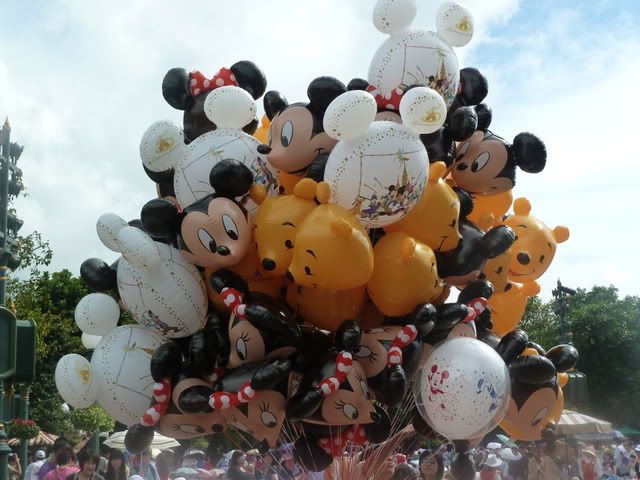 This is the SPECIAL BOAT that they gave us for my wheelchair-bound grandfather for the It's a Small World ride. I always slam on It's a Small World because it's my mother's favorite ride in all of Disneyland. She talks about it incessantly and when we sat it -twice- she was beaming the entire way even though she's sat on this ride at least 7 times because she's been to all the Disneylands in the world, and some multiple times. But it really is a really great ride- there is so much visual interest and layering and the glitter accents!! You can't fault a ride when there are glitter accents, really.
We had breakfast the next morning with the characters. Most stressful meal of my life because my mother was on EAGLE EYED LOOKOUT for any Disney character and harassed our waiters because Minnie wasn't there (she only appears at dinnertime)
[My mother used maple syrup to draw eyes and a smile on her hidden mickey pancakes.]
[She is 50.]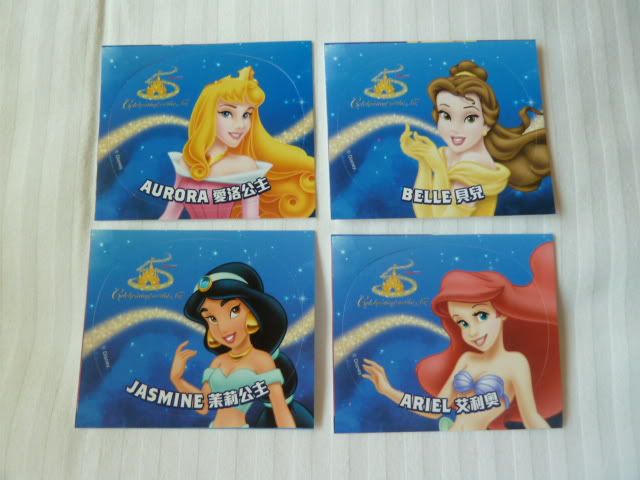 heehee we all tried on Disney ears- usually I loathe them, but my mother made me try on the princess ears which I thought was quite appropriate. Yes I am still waiting for my *real* parents, the king and queen, to come get me.
It was a really fun trip though. I never really have the time to hang out with my mother, my cousin, and my grandfather so it was nice to share a hotel room with my mom in HK and see her do all these silly things. Sometimes when she nags and says silly things like, "you should work in accounting in the future. That is my dream for you" I get really upset because let's face it, I am most definitely not an accountant and it is absolutely ludicrous that she would say that (this is for a girl who absolutely refused to take H2 math -in fact, any math at all- in JC until Mrs P convinced me that math was somehow necessary for life), but this trip really reminded me of how much I love my mother and family in all their silliness and dysfunction.
Also, I am extremely popular in Singapore. Yesterday I received over 10 calls from different members of my family checking in on me. Which makes me feel loved or annoyed, I haven't decided yet. We had chicken rice last night, carrot cake this morning, brunch with Kelvin, and dinner later at Chomps with my dad and brother. It's good to be home (: