I've been slightly obsessed with wearing brown lately. I think it's because I only have a chocolatey brown cardigan in Singapore (the rest of my extensive Uniqlo cardigan collection is back in Berkeley because I failed to realise that the outside of Singapore is hot but the inside is sub-zero airconditioning. Yes I do get cold very easily. Yes this is primarily the reason why I chose to attend college on the west coast). But the smell of leather.... mhmmm can anything beat the yummy smell of a new leather bag?
Possibly these pictures of creative duo Artemis Russell and Nao Utsumi. They are both creative types, and so have separate sheds in which to engage in their respective artistic pursuits. I just find it really adorable how even though the colour scheme and the use of leather is similar, it is just so obvious who each shed belongs to. The weathered white wood and industrial fittings are just too perfect.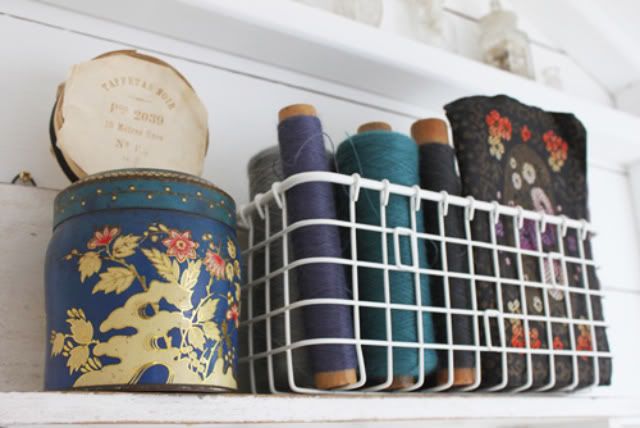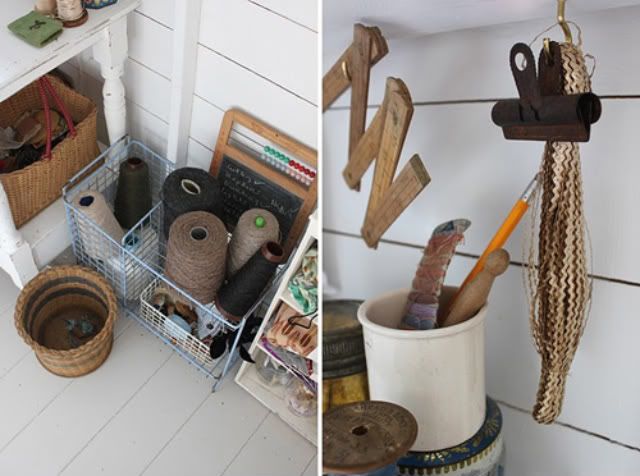 See more inspiring images at
Decor8
.