The title sadly holds true; I just took a 20 minute nap sprawled on my desk, and unfortunately I don't think I'll be getting very much more sleep soon.
One of the things I miss most about California is the yummy coffee- Philz in North Berkeley, and Blue Bottle Coffee at SF MoMA, which is one of the chicest cafes. The floors and walls are completely white, and you sip Blue Bottle's handroasted, deeply flavorful coffee amongst modernist art. Jennifer Causey's photo project,
The Makers
, beautifully captured the coffee-making process at Blue Bottle's Brooklyn outlet: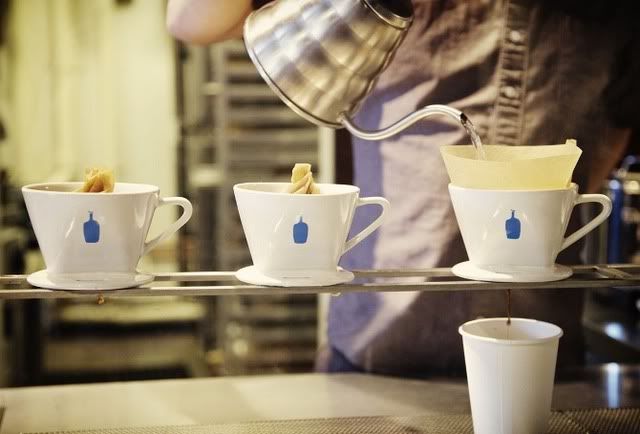 Images from
The Makers Project
, which is absolutely brillant and features some of my favourite designers/ brands, like
Lena Corwin
and
Wiksten
.