Oops- ended up spending the afternoon on the internet writing emails, editing my resume, and generally just poking my nose into digital things that don't concern me. I haven't really been super impressed with editorials lately (especially American editorials; I think the last time I was blown away by an editorial was the Grace Coddington Gaga one in US Vogue sometime last year), but I was really charmed by this one: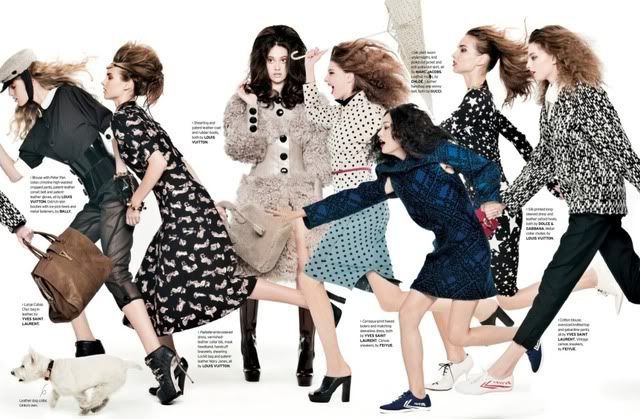 The first image on the left- how gorgeous are those drifting translucent skirts?
What made it even more impressive was that it was from my old workplace, ELLE Singapore! It reminds me a lot of the Teen Vogue aesthetic- all lithe jumping girls and crazy patterns.
Images from ELLE Singapore September 2011, via their
Facebook page