Instead of working on the massive amounts of work and studying I have to do today, I ended up doing some online shopping because my insides felt all icky and whiny and gross (Forever 21, btw, is having free shipping on purchases over $21; I bought 3 (!) necklaces and an adorable peter pan collar top.) Sigh I am such a terrible person ): But I am OBSESSED with this Zara dress- the teal green colour, the buttons up the back, the elegant perfect for work/ classy party vibe...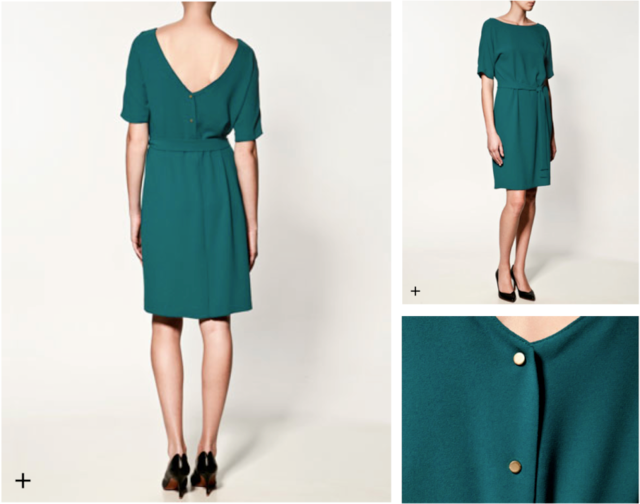 ...too bad it's $89.90 pre-tax and shipping.
I am now going to dutifully stalk the Zara site until it goes on sale/ if it ever goes on sale D:
Dress from
Zara
, i.e. place my paycheck will go to once I actually have a paycheck.