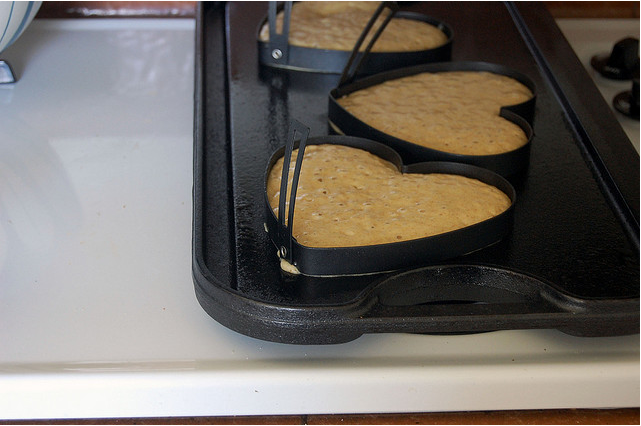 I think I am becoming a rabbit.
I feel that this is the only explanation for the kind of food I've been eating lately- baby carrots on roasted garlic hummus, butter lettuce with poppy seed dressing, blueberries, nectarines, last night I had a really delicious dinner with Dan and we baked some salmon with teriyaki sauce and cooked up some long beans with chili. Plus today when I realized that my fridge contained this new kind of hummus (Greek olive, to be more specific)- my heart made this little excited bunny leap. It's becoming slightly ridiculous. But also nice, because I'm saving up (i.e. working more and eating out waaay less) for my trip to Europe this winter, and every time I'm tempted to purchase something I just chant Topshop, Zara, Primark (my English holy trinity) to myself and physically walk away.
One thing I haven't really been on the ball about though is BREAKFAST. It's really great at home because my mum buys all these things for breakfast e.g. donuts, char siew sou, buns everyday, so I just grab and go on my way out. Buying breakfast isn't an option for me anymore (looks somewhat guiltily at the Bear Muffin I had this morning, sigh), so I've been on the lookout for simple breakfast ideas for school days and fancy recipes to make on weekends whenever I have a La Note or Venus craving.
Simple
- Fruit: bananas, cut peaches the night before into ziplock bags, berry mix (just bought some super delicious blueberries from Trader Joe's)
- Granola, dried cranberries in a bag
- Instant porridge with egg
Fancier
I'll update accordingly with pictures if I ever attempt any of these recipes, but I think I might stick to my tried and true favorite, scrambled eggs with whatever's in the fridge.
Any other super easy, college student-proof breakfast ideas?