Ju Ju and I usually bake a lot but we haven't been up to speed this semester (except for one night of 1am chocolate cupcake baking- that was ridiculously delicious)/ we also don't usually document our baking activities (which is sad; we should). So I proudly present what my team came up with during the TBG retreat- representing TBG in 26 cupcakes and a ton of frosting!
Inspiration:
Final result, complete with beaming engineers:
This semester's projects! So excited!! They are extremely abstract, I have realized, which is good for client confidentiality. haha.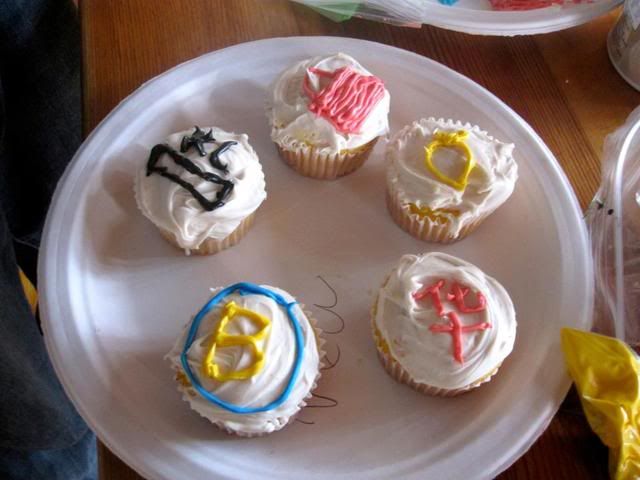 The cupcake bridge was indeed a feat of superior cupcake engineering, held together with knives wrapped in the tin foil that the frosting was wrapped in (no joke), blue frosting, and a whole lot of finger crossing. Reminder to self: must bake more/ must take more pictures of baking adventures.
Credits to Angela and Ashlyn for the pictures!