I've been kind of high-strung lately: had a mini freak out today just thinking about the amount of TIME I spend on TBG and just kind of how crazy stressed I am over academic work and all the little projects I have in the air.
DEEP BREATHS.
CUE HAPPY MUSIC.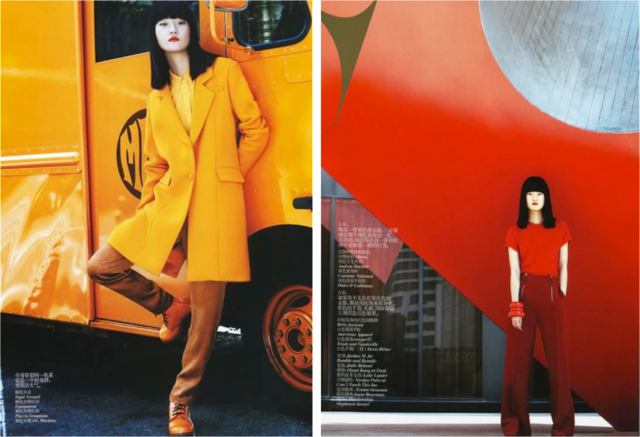 1.
Life Fantastic
by Man Man
2.
Some Day
by Brett Dennen (ridiculously adorable live)
Boppity bop! There might also be a direct correlation between the giant cup of vanilla latte I just consumed and my current level of frenzied, work-accomplishing activity. #justsaying.
Images from Vogue China- aren't they just the perfect monochromatic burst of cheeriness?