Berkeley's been absolutely freezing lately. Okay I know, I know, listen to the girl in California whine about the cold- really?! In my defense, I come from a country on the equator and my weak blood has yet to acclimatize to subzero windchill. Yes, even after 3 years and no, I am not ashamed of that.
I basically look like this everyday now: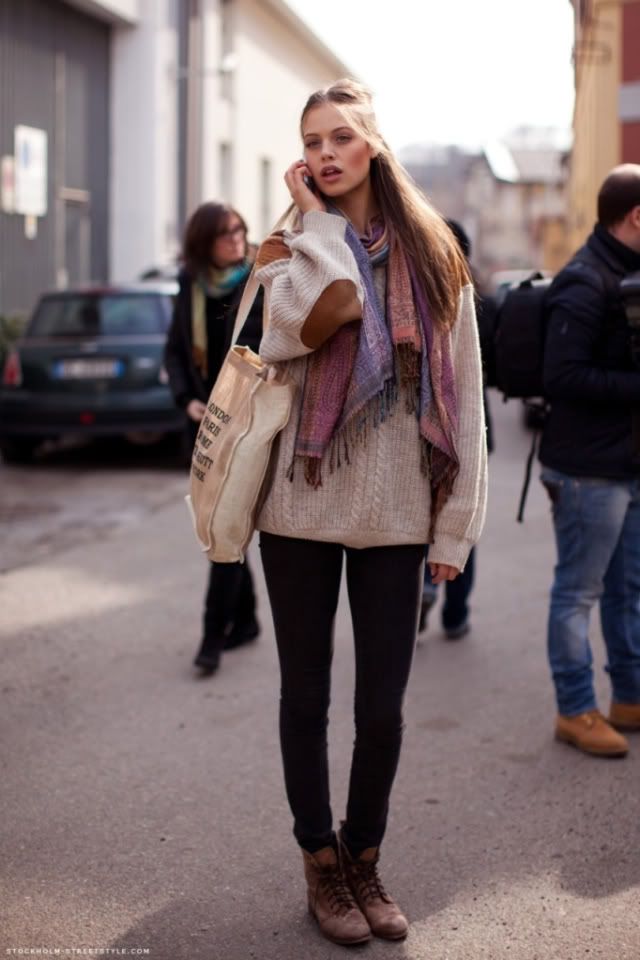 Except without the cool boots (I want boots like these so bad! Am stalking my local Buffalo Exchange like a complete creeper in the hopes that I will come across some that look as perfectly scuffed as these) and, sigh, the cheekbones.
Image from
Stockholm Street Style
and dang, those Swedes dress well.