I emerge from the gluttonous depths of Thanksgiving to bring you
the most adorable animal sculptures you will ever see
. I might be slightly biased because after having worked as an assistant to the sales associates at esteemed Louis Vuitton Moet Hennessy, anything that contorts these bags that I know sadly too well into adorable squishy animals of Australian descent makes me super excited.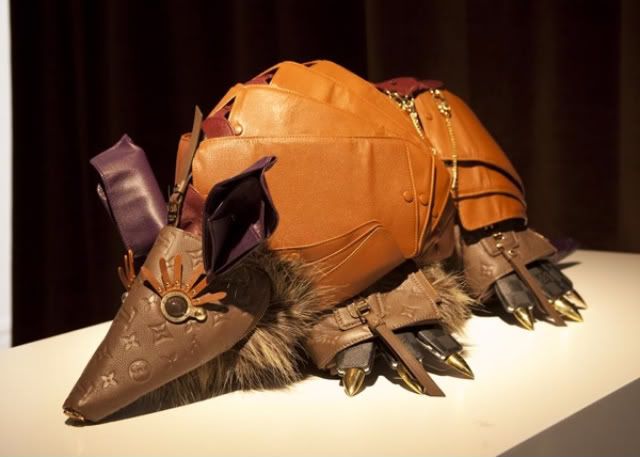 Aaacck I think this is ridiculously creative and is somewhat reminiscent of that math game I used to play as a kid- you know the one where you have to make objects from geometric shapes?
Pictures of our Chicago adventures to come. I had an amazing, amazing time; I was so sad to leave Chicago. I felt like I had stepped back into the Gen that I used to be in JC and everything felt safe and happy and filled with warmth and loving friends again. Not that my life in Berkeley sucks, but sometimes you just need a whole bunch of turkey and a whole bunch of faces you haven't seen in over 3 years to make you feel like a foreign land's surprisingly home.
Images from
Fashionista