Am completely in love with
Ban.do
's latest crop of pictures for their Fall-Winter accessory line. They are seriously one of the most well-branded companies that I've seen on the internets, and their product shots are always so sparkly and fun.
The thing that caught my eye in the picture, though, was the amazingly sparkly mini dress (yes... I like sparkly things...) which is apparently from Forever 21, but also unfortunately can no longer be found on the F21 site. Big boos, but I've found an equally sparkly replacement from
Lulu's
(with a gorgeous back) that could serve as acceptable substitute: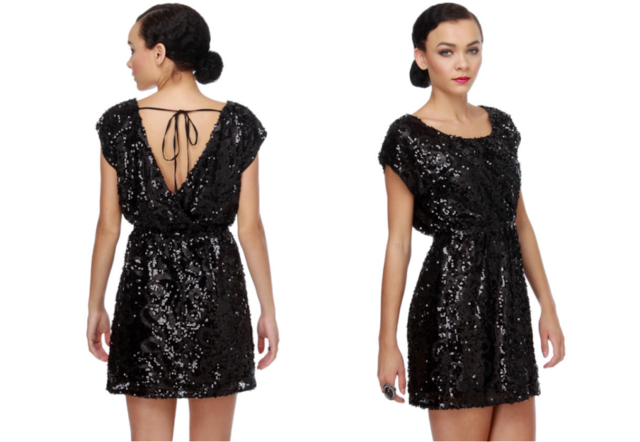 Devastatingly enough, I have a feeling the sparkly substitute is a tad too short for me, and thus I BEHOOVE anyone under 5"7 to seize the opportunity to procure that dress on my behalf, and I will sparkle vicariously through you instead. Please send me pictures if you do.