Well, a lot of things, but I'd start (and I guess, end) with Jenna Lyons' Brooklyn townhouse, which is now up for sale following her divorce ):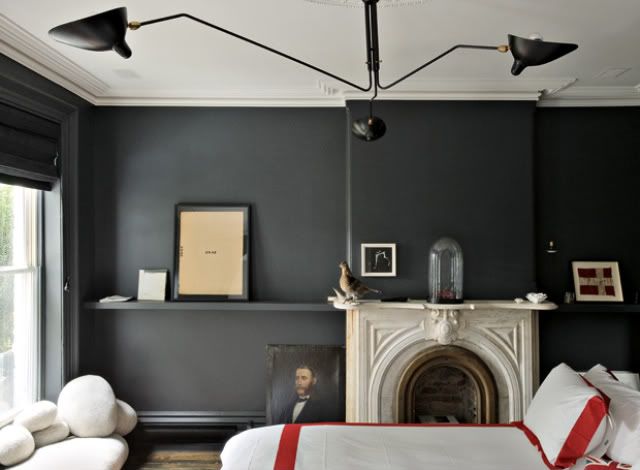 Seriously love her use of black- that stunning statement wall in her bedroom (I read a blogger describe it as "black walls are like the room giving you a hug"- SO TRUE. A little exaggerated, but the sentiment is true.), the bathtub and that gorgeous pop of mustard with the old-timey showerhead, the yellow striped ceiling (!!!! I die.) There's also a
video on Oprah
where she talks about her dream job and walks us through her closet. That colour-coded shoe closet kill me everytime.
On a slightly more random note, managerial accounting has completely dissociated me from how large 3.7M actually is because we work with balancing statements and counting for costs with such huge numbers that I have become completely immune to how large 3.7M actually is, and now only think about how much of a pain it is to type 6 zeros into my calculator every time I need to make a calculation. This is potential justification for any large-scale purchases I may or may not have in my near future.
Images via
Fashionista