Today was a super fun day- CREATE celebration where we met the lovely Christina Seely (post on her really inspiring works and thoughts on life to come!) and really wrapped up the end of the semester. I can't believe we're into dead week right now; it's pretty insane that my Fall junior semester has passed by so incredibly quickly.
And then I'll be a junior in my spring semester before I know it- I am seriously loving these outfits from Heidi Merrick. I love the stripes of bold, poppy colours (you know I love a stripe, always), and that neon yellow with the khaki- adorable.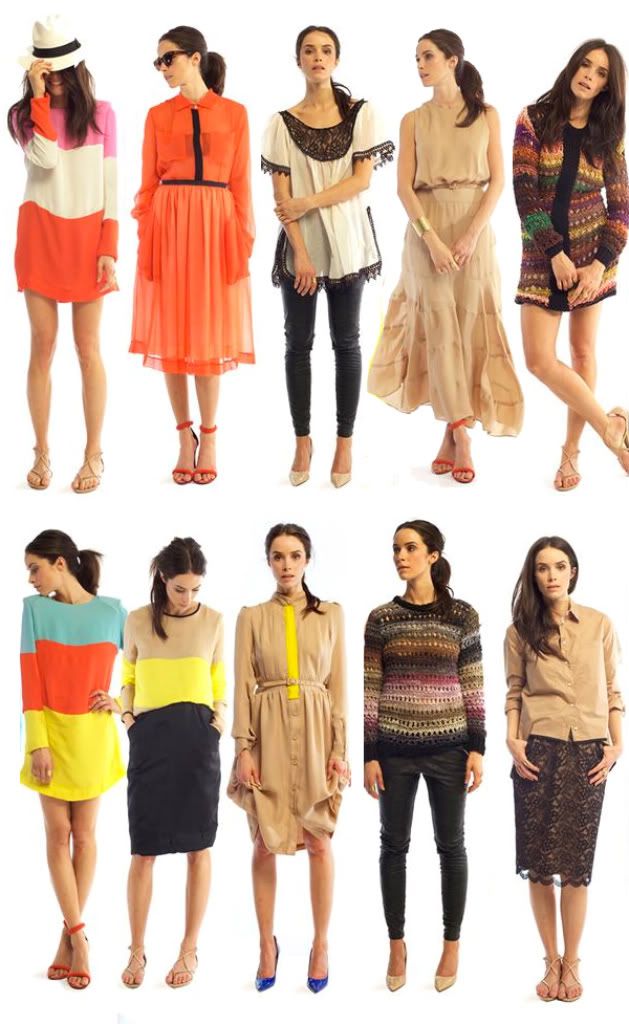 Images from the
Heidi Merrick website
via
Black*Eiffel
- I highly encourage you to check out her website because the front page is this running rainbow ticker of all the Spring clothes! I love, love love it.
And of course, today was the funnest and bestest of all because Dan and I celebrated our 2nd year anniversary (: (: Hope everyone's having a great weekend and studying really hard for finals! 2 more weeks to Europe and museums and tea!!!!