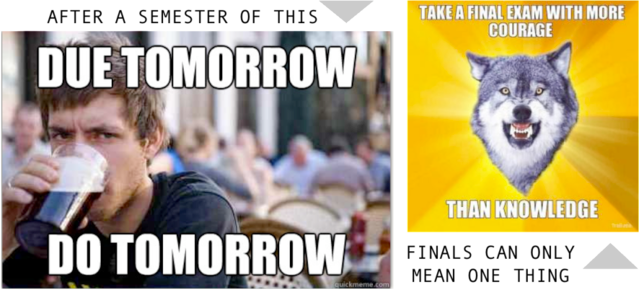 Dead week every year just reminds me again and again how I am capable of doing ANYTHING that I set my mind to--yes, even 3 papers and studying for 3 finals, and putting a magazine to bed, and presenting to clients. These are some of the songs keeping me sane this week:
1.
Old Joy
by Noah and the Whale
2.
Worlds Apart
by The Mostar Diving club
3.
The Only Fault
by Rachael Yamagata
Images from the Lazy College Senior and Courage Wolf meme series.