The continuation of my Europe for Poor College Students posts!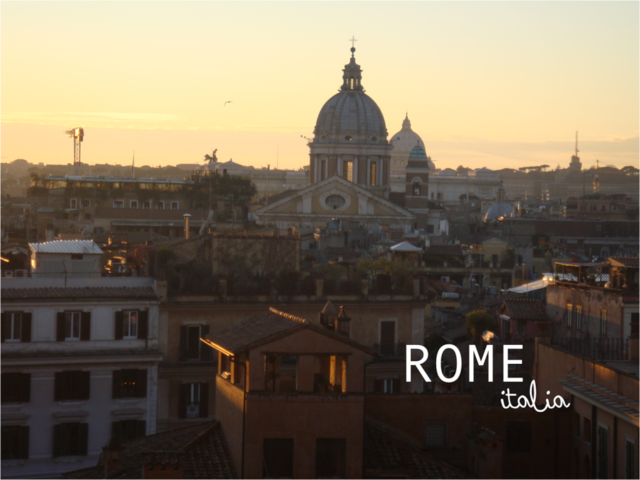 Rome is incredibly overwhelming. There is so much history everywhere that it is hard to keep track! I think we spent the most money on touristy stuff in Rome, but there are so many free sights that I think it'll be as easy to not spend any money on monument hopping.
Day One
We went to the
Capuchin Crypt
, which this amazing crypt in the middle of the city where the old Capuchin monks took the bones of their dead and decorated walls and small chambers with them. Photography wasn't allowed, and there's a €1 required donation, but it was really stunning.
Then we went on (you guessed it) a free evening walk covering all the major Rome sights. We took
this free walk
, and she was SO good! Had a heavy accent, but was so knowledgeable about everything. Some places we went to: the Spanish Steps, the Pantheon, Trevi Fountain.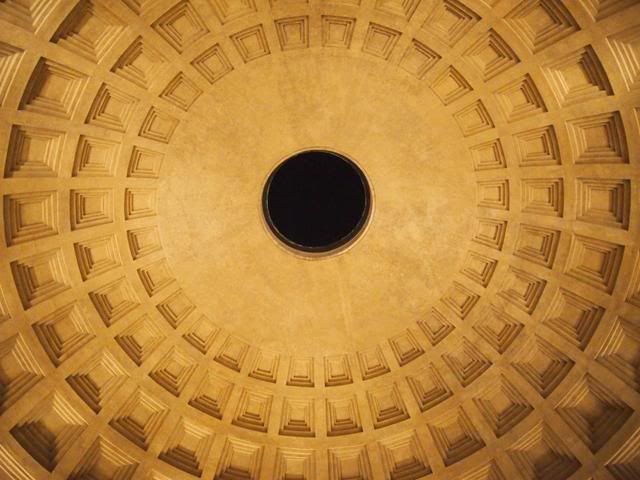 Day Two
We went to the Colosseum and the Foro, with a stop by Bernini's The Ecstasy of St Teresa on the way over. WHAT a gorgeous sculpture. It's located in
Santa Maria della Vittoria
, which isn't one of the famous large churches, but is certainly very, very beautiful on the inside. Plus if you're a Bernini fan (like I am) ROME IS THE PLACE TO BE. There are so many Bernini sculptures just hanging out in churches, and The Ecstasy of St Teresa is absolutely gorgeous in real life- so much emotion gathered in that crumpled skirt and one exposed foot. I still have shivers thinking about it.
If you're going to the Colosseum and the Foro, I recommend you get your tickets from the Forum counter (it's just a block away from the main entrance to the Colosseum)- there was no line. But go early in the winter, because it closes "an hour before the sun sets" = 3pm. Not cool. We also got the audio guide for the Colosseum, which I really enjoyed.
Day Three
We visited the Pope! We were so incredibly lucky to get on the
Scavi Tour
, and I HIGHLY HIGHLY recommend it. It's €12, but it's so worth it. We went under St Peter's Basillica, got to see the foundations of the old basillica, the coffins of previous popes, and the bones of St Peter! Really really fascinating; it was just extremely humid and if you're afraid of small dark spaces- um, this isn't the tour for you.
There's also a post office in the Vatican City (supposedly has the best post system in Italy), hence the Pope stamps below. And we spent the better part of an afternoon at the Musei Vaticani- if you like art, you will love this museum. I recommend getting a tour or an audio guide, because we didn't and I felt like I missed out on A LOT because of that. There is just so much great art in this place! The entrance price for students is €8, and if you go there just to see the Sistine Chapel (and take all the short cuts), you're really missing out! I loved the Raphael rooms and the modern religious art and recommend checking out those rooms.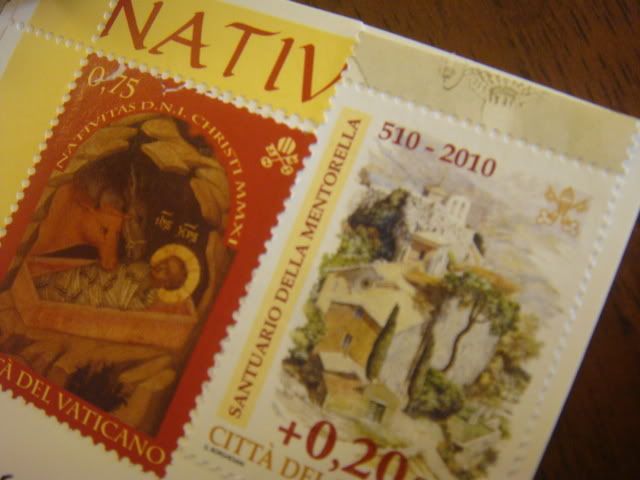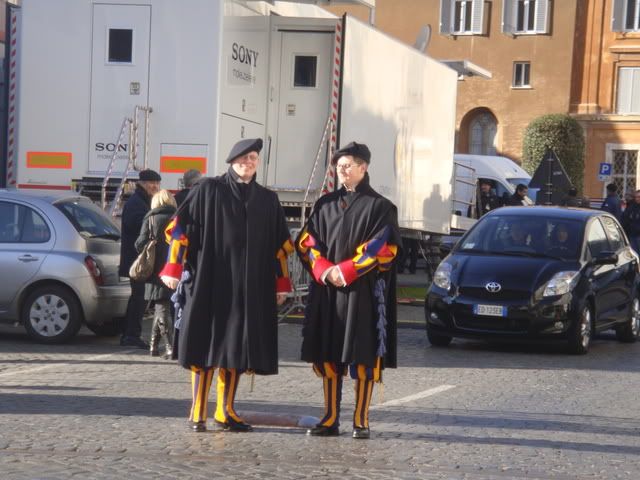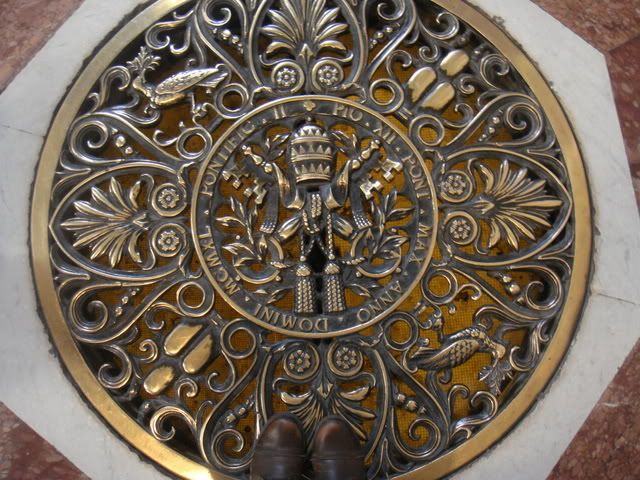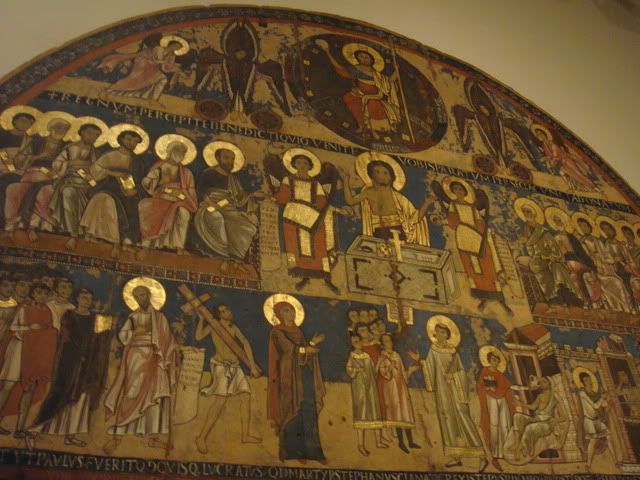 I think people have this misconception of Rome that it is super expensive, which it can be if you take one of those tours that zip you past all the major monuments without giving you time to breathe. There is so much art in the churches and so much history everywhere that you don't really need to spend that much money if you're really careful!
Other Europe for Poor College Students posts:
Barcelona
Images taken by Kia Liang and by me.