I love pops of colour against a neutral palette- I'm a huge fan of red and purple, but as Spring approaches I am increasingly drawn to obnoxious neons. Like highlighter Barbie pink, which I would never have been caught dead in as a child but that seems edgier and more exciting as time goes by.
How ridiculous is that electric blue cape??
I'm also really loving pastels and mixed prints for Spring: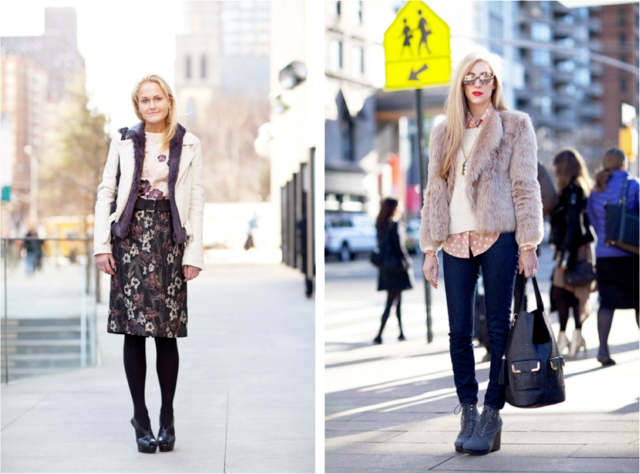 I think Mary Kate Steinmiller does such a great job of combining winter florals without going all-out crazy (such a classic, preppy, interesting style- I always really look forward to seeing what she wears), and Joanna Hillman from Harper's Bazaar in the next picture- WHAT a gorgeous red lip. I usually only wear Chapstick (and even then- I need to take better care of my lips, they are chapped and awful-looking most of the time), but that image's really making me want to run out and purchase some red lipstick right now!
Okay. Sorry, boys who read my blog.
Anyway, some things I really want in my closet this Spring: a loose, taupe blazer; midi-length dresses; sheer black tights; tapered pants. I really should start hunting some of these down, but I am currently broke and saving up for New York during Spring break! (the stakes are even higher now because I just scheduled an interview in New York!!!!)