I feel really grateful for the people in my life. This whole recruiting process, without Rach and Belle on Whatsapp, and all the lovely lovely Berkeley folk (I make them sound like magical woodland creatures haha) who have referred me to people I can talk to, looked over my applications, given me pep talks on request. I am such a lucky girl to have so many lovely people in my life. Next week is THE week of intense interviewing, but I get by with a little help from my friends :) Thank you all, so much.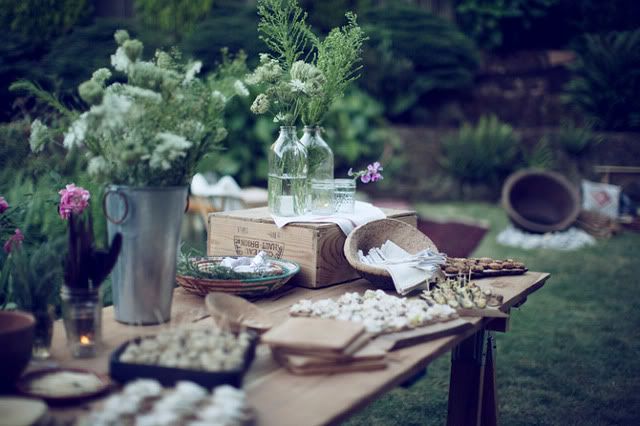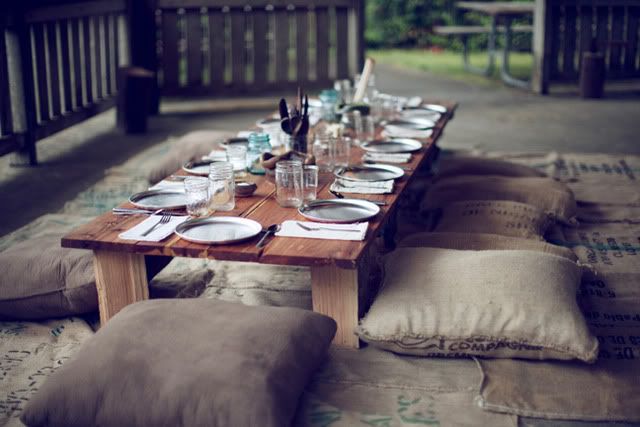 1.
Lille
, by Lisa Hannigan
2.
My Father's Father
, by The Civil Wars
3.
In my Veins
, by Andrew Belle
These images are so restful and homey. I love them, and I think they really reflect the music well.
Images from
Julie Pointer
, who hosted these dinners. Aren't they lovely? When I grow up I want to host dinner parties like these too. via
Emmadine
.