Wow, has it been a week since I last posted? In that week: Cal Day, Adobe adventures in San Francisco, a 5h trek to Boiling Crab, class/ meetings/ work/ emails. Also, lots and lots of food. Well I am really striving to eat better and I found
this really nice slideshow from Bon Appetit magazine
with some salads large enough to be a main: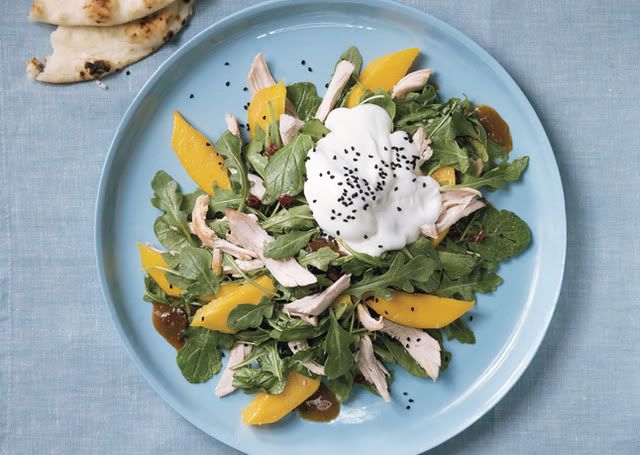 [1]
Roast chicken and mango salad with yogurt
[2]
Roasted brussels sprouts and apple salad
- been dying to try cooking with brussels sprouts! They have such an adorable little cabbage-ball feel.
[3]
Lemony crab with baby greens
I've been really gravitating to salads lately which is weird because I've never even liked salads much, but it's the perfect no-fuss meal to make on my own (literally the most work is the gathering of the ingredients), especially when I'm not that hungry but know I should eat something anyway-- I had the chicken salad at Free House the other night, and it was so delicious! Roasted chicken, pear slices, crumbled cheese. Truly feel like I'm becoming a Grown Up!!
All images from the Bon Appetit website, more salads
here
.