This week has really flown by! Aided in part by the 12h nap I took last night I'm sure (I slept through 3 alarms- that must be a record). Some happy things this week: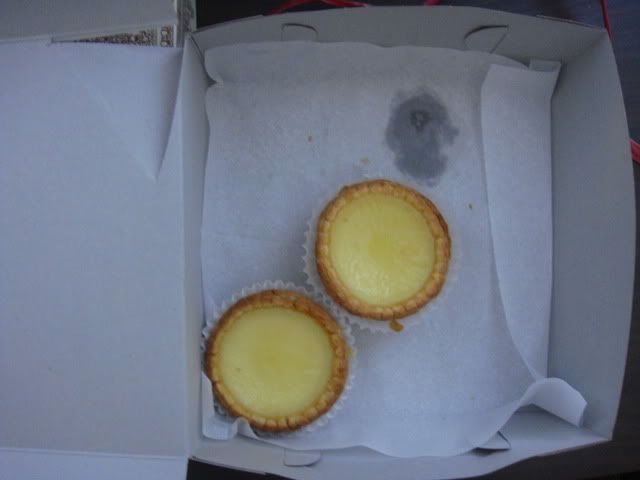 Dan and I went on a dimsum date this morning (at
Great Eastern
, in SF Chinatown- sooo good!!) and we stopped by this bakery on the way home. I bought 6 at 2pm. This was all that remained at 6pm.
2. I figured out that I could make s'mores in my microwave!!
S'mores = honey graham crackers, marshmallows, and chocolate. I used my Ghiradelli baking semi-sweet chips this time but I usually use a block of Hershey's. Our oven is finnicky and I've never mastered the art of using it, but in freshman summer we made s'mores almost everyday and with summer fast approaching I was really craving some s'more goodness. I popped these babies in the microwave for 1 minute and the marshmallow literally exploded. It was gooey goodness, and even though the crackers don't get nice and toasted the way they do in the oven, this is still pretty much perfection in my mouth.
3. I bought this dress when I went shopping with Joan a couple of weeks ago at Cotton On
It has a flirty skirt, peter pan collar, and polka dots. Hands down my favourite dress right now and I finally could wear it again today because it was sunny out!
4. The gorgeous necklace I got at the Eastern Market in Washington D.C.
Funny story: I spotted this immediately when we entered the market, but it was $29, so I decided to play "wait and see" while I wandered around the rest of the market just to put some distance between us so I could think rationally. We walk nearly to the end and I'm like I NEED TO HAVE THAT NECKLACE. Dan and I SPRINT back to the store and RIGHT IN FRONT OF MY AGHAST EYES, this other lady picks it up and PURCHASES IT IMMEDIATELY.
That silence was the sound of my heart breaking. I quiveringly ask the seller, "do you have another piece?" Of course he doesn't. So I walk off, all sad-like and annoyed-like because I had totally seen that necklace first!! BUT. As we walk, all disappointed and sad, to the end of the market to get food, I see another stall at another, separate part of the market selling THE EXACT SAME GOODS. My hands are shaking, I am so excited, and then I see this necklace! Again! In all its full orange-purple crazy glory! And I don't even stop, not for a moment, and it never leaves my hands again until I'm back in the car, still clutching my necklace (and I also bought a pair of earrings to calm my erratically-beating heart).
So that is the dramatic story of this necklace, and why I love it so dearly. I wore it out last Wednesday and I got a ton of compliments-- now it sits slung on my notice board at my desk and every time I look at it, I get just a tiny bit happier with my day. Heh.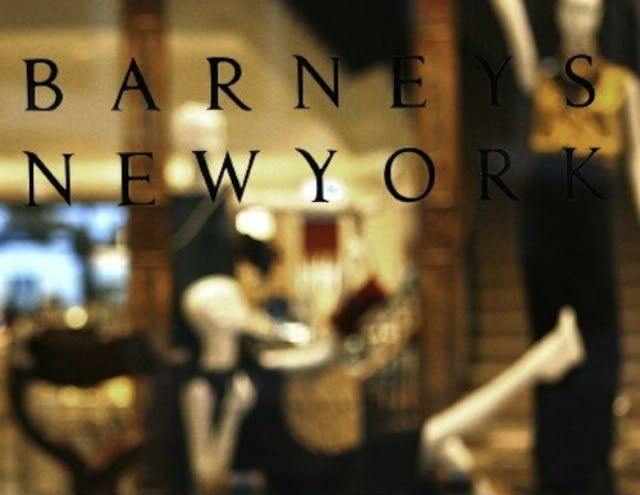 5. The biggest news of all-- I'm moving to New York this summer!!!!
I accepted a buying internship with Barneys New York early this week- hence the happy tweets and excited Facebook posts. There were SO many things against me getting this job (you have no idea how down I was after my interview because I really thought I had screwed it up), but God and karma totally conspired and I am so thrilled to be moving across the country in a month. I still can't believe it, because everything fell into place so effortlessly:
I got someone to sublet my apartment (she just confirmed!)
I was afraid I would be alone- and when I posted on Facebook that I would be interning in New York this summer, everyone started telling me that they were too! So I'm living with Kim, one of my good intern friends from last summer at the Esplanade, and there are tons of Singaporeans interning there too. This was my (and my mom's) biggest fear, and God totally provided!
I needed to find an apartment in New York that was fairly affordable- and Kim and I have a whole range of (safe, clean) options to choose from, we just need to wait for everyone to confirm with us
The only snag is that it's unpaid (there's a tiny stipend), and I have no idea how I'm going to live in the city without some income over the summer. But I reached out to a ton of people and I'll be checking on Craigslist, and I truly believe that God wants me in New York this summer and that He will provide!!!! This is really my dream internship, and I feel so incredibly blessed that everyone has been so supportive of me living my dream in the city.
So many things to be thankful about- the list really goes on! But, more than ever, I really believe that the world works out the way it should and that everything's just a matter of holding on and keeping faith.