Spring Break: 3 cities, 2 kids, 1 epic adventure!
Our first stop was really New York, but we only blipped in for a day for interviews, me drooling in the Barneys Madison Avenue store, meeting up with Belle and Kory for Ippudo, and the Knicks game. #nbd More later though, when I conglomerate the pictures from the 2 other days we spent in New York! But first: Philadelphia.
Philly is such a fascinating city. They have these amazingly well-preserved historical buildings: we visited the Liberty Bell, Independence Hall (where they signed the Declaration of Independence), hung out with Ben Franklin at his grave, met Betsy Ross (the seamstress of the first American flag), and also managed to catch a Rachael Yamagata concert at North Star bar (MINDBLOWING)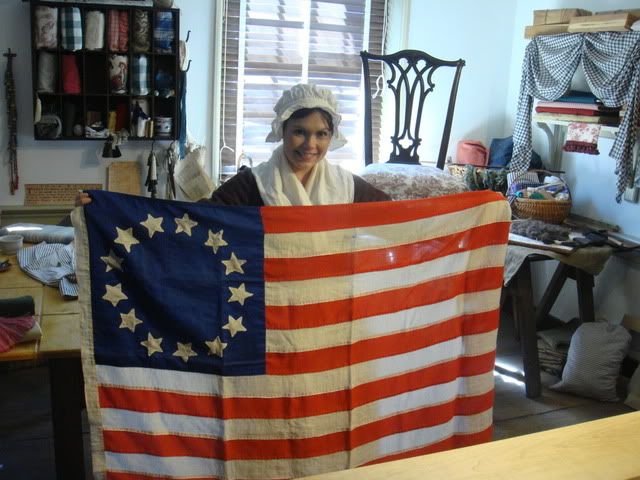 Betsy Ross and the first American flag! She was adorable, I loved her. Plus she also showed us how to do some nifty origami to create a 5 pointed star in 3 scissor snips (this is the reason why the stars on the flag have 5 points instead of 6, Washington's original design!)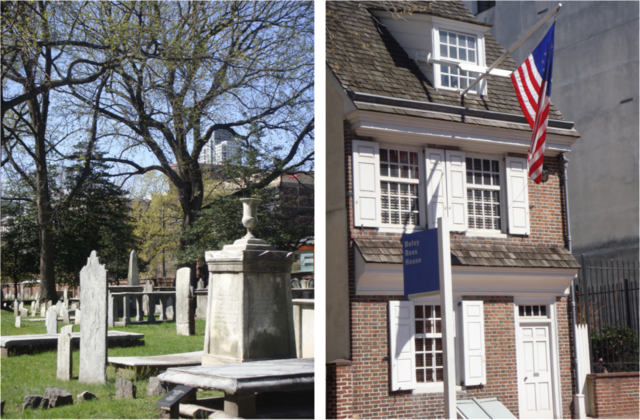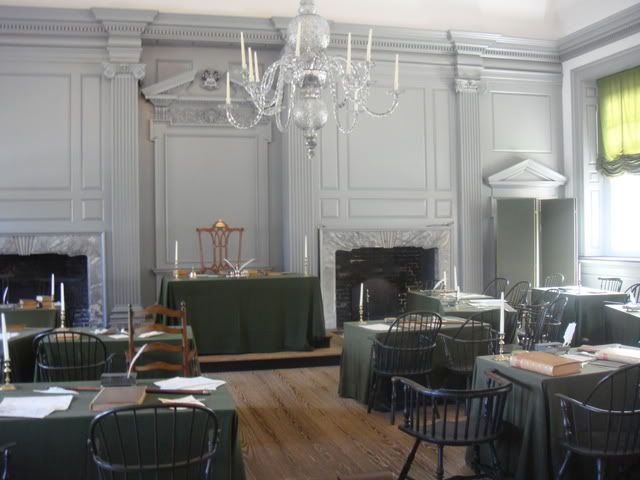 The graveyard where we hung out with Benjamin Franklin and 4 other signers of the Declaration of Independence, the outside of Betsy Ross' house. Liberty Bell in heavy silhouette and Independence Hall + a cool random building.
Also the room where the Declaration of Independence was signed- way greener than I expected. Also a lot smaller than I thought it would be!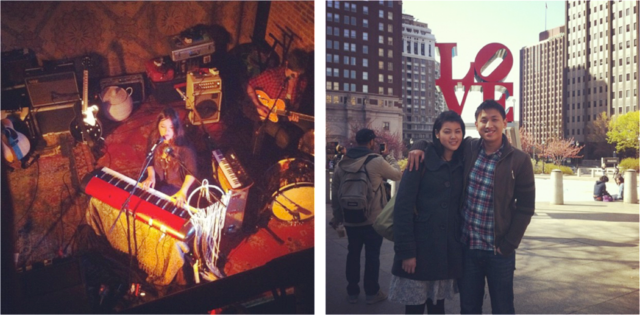 The always-charming Rachael Yamagata, and Dan and I at the Love statue :)
We basically just walked around and walked into any vaguely interesting historical building. We also went to the Reading Terminal Market for lunch- I HIGHLY recommend this. It was SO delicious! Plus it was really interesting interacting with the Pennsylvanian Dutch (Amish). Their world seems so different from ours with such deeply entrenched, different values- I really admire how they've resisted worldliness.
It was also so great meeting up with Joseph, Yongfeng, and Shu-en and touring Penn (unfortunately I was remiss in capturing pictorial evidence of this meeting!!)- it was just really nice to be around old friends in their new lives.
More to come! Happy Monday!