Dan and I decided to cross a major item off our bucket list last Sunday- biking the Golden Gate Bridge. We've talked about this for a long, long time, but never quite made it happen. Then finally- we did!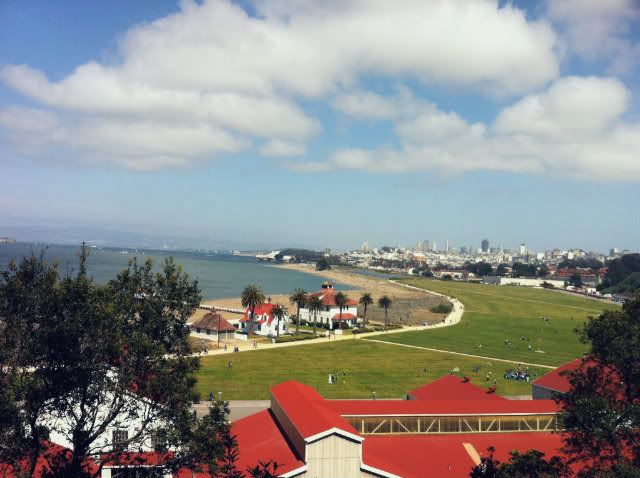 But soon tired of the steep hills and blind tourists who would walk right into our bike paths... only to take multiple pit stops and breaks where we pined over the Bridge looming in the distance: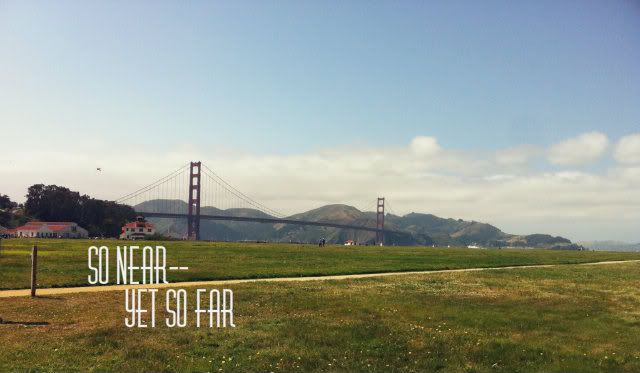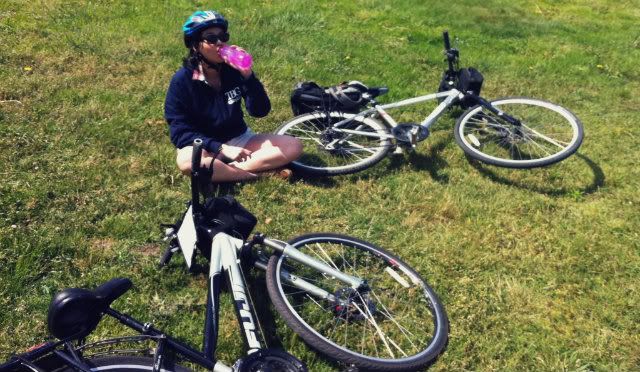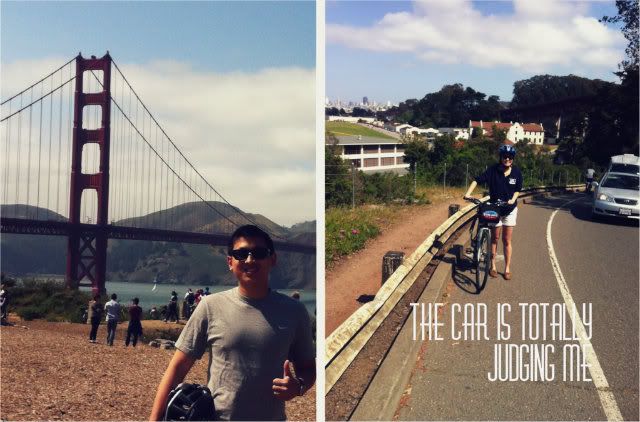 But against all odds, we finally got on the bridge!!
And then we made it across! Without killing anyone!!!! (This is much harder than it sounds, believe me)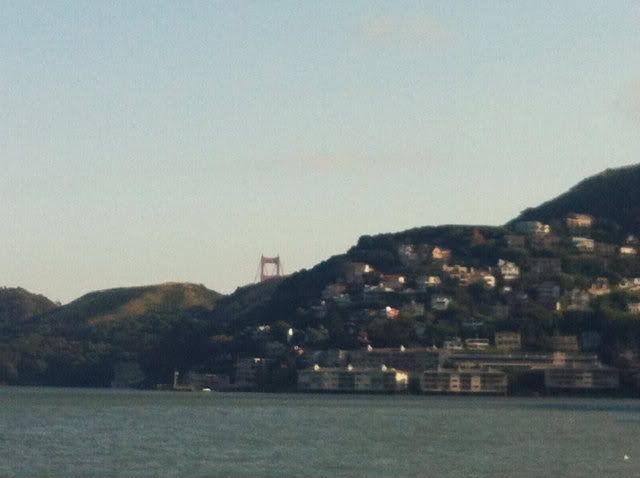 The sweet taste of success...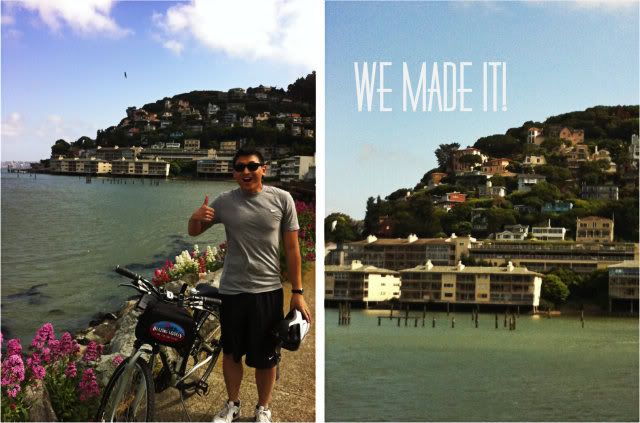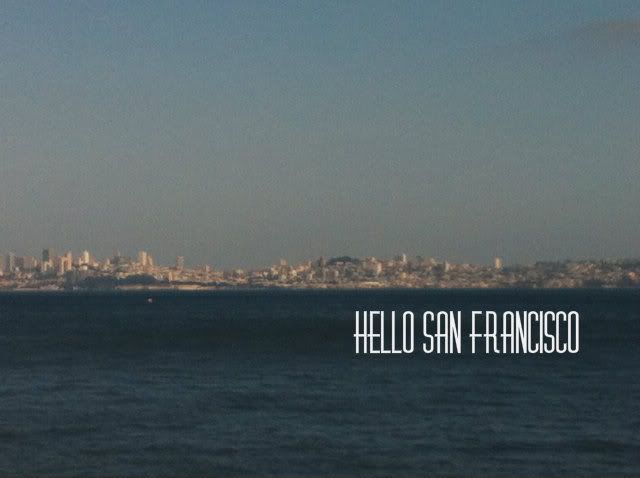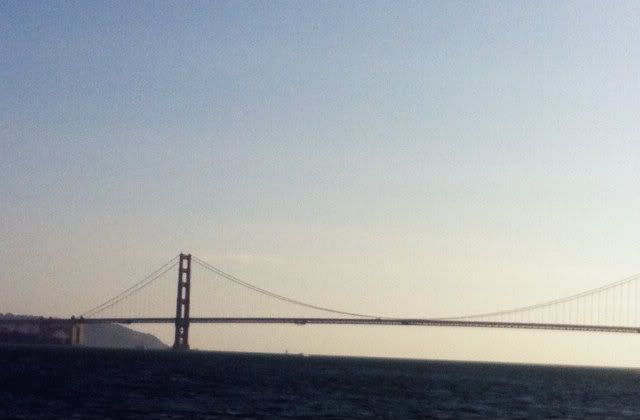 Level of challenge for unathletic me: 5/5
Level of challenge for a normal person: 2.5/5
Yes, I am just that unfit ): It was a good adventure (even though there were times halfway through the journey I was mentally kicking myself- WHY did I pay money to hurt myself this bad), and Sausalito's a really charming town. The ferry ride back also provided a lot of great views of the city, the Bridge, and the Bay. All in all, it was a good day. Except that now Dan thinks that we're athletic enough to go on more physically challenging adventures and to that I say NO. Good thing our date plans this weekend include going berry picking and LOTS OF EATING. That's the only kind of strenuous activity I am capable of right now.