One of the best experiences I've had as an undergraduate has been participating in
S3
-- it's an MBA nonprofit consulting class and having the opportunity to work with more experienced students has been SUCH a fantastic learning experience. We wrapped up final presentations last Friday, and I think it will be extremely strange not to see my team tonight (our usual 3h weekly team meetings)
Some pictures from the field trip we took to better understand our client (Stern Grove Festival!):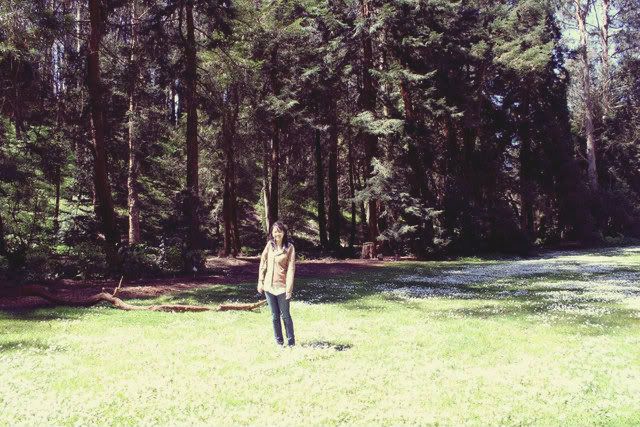 Stern Grove is just a really beautiful place. They hold free concerts every summer in this very park (they have the Opera, the SF Ballet, the Symphony, etc - all free admission!) and it was just such a lovely day out when we went to visit. Photos from my Blackberry and AE's fancy camera. I really want to go take some photography lessons. It really annoys me that I can't appropriately capture the beautiful things I see - and California is so very beautiful.
I'm dying to leave my apartment/ the library but my finals tomorrow and Thursday tell me it's a bad idea to do so... Rolls around indoors in sadness, squishing piles of notes and toppling towers of books.