This week I barely left my house. No joke. It's so hard to leave the bed when there isn't anything really to drag you up...I think if I didn't have the transcription job I would literally stay in bed all day and watch movies. I only sit up because of transcribing. BUT some things I've been loving this week:
1. Adorable summer styling from
Tommy Hilfiger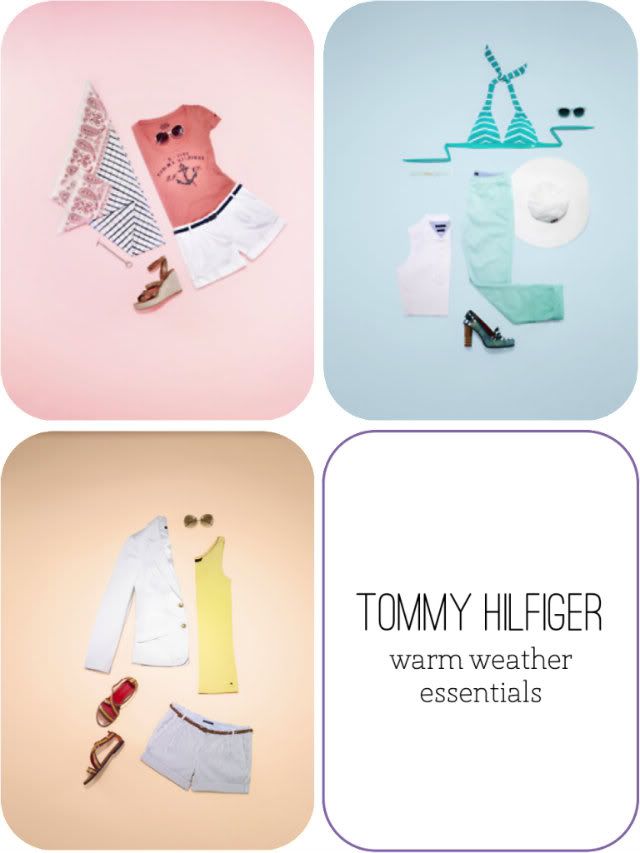 I think it's the little details that really attract me to this--after interning at a magazine and trooping down to the studio every other week to get masses of still objects photographed, I really have an appreciation for when still images of products are styled more uniquely. Love especially the one in pink- it reminds me of a jaunty flag. So adorable.
2. Literary posters from
Litographs
I am absolutely in love with the
Emma
one and
The Secret Garden
- they are 2 of my favourite books, and I love how delicately they are rendered in illustrated print.
3. Invitation cards I made for my grandaunt's 76th birthday party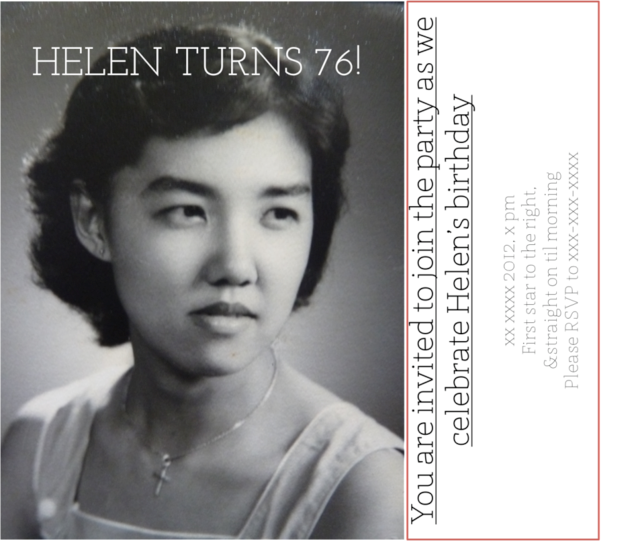 So many things I like about this:
1. I haven't been able to hang out with my family a lot (being an ocean and many many miles away), and I haven't been able to attend my grandaunt's birthday party for the past 3 years since I left for college. This makes me feel like this is my birthday present to her-- designing the invites, thank you cards, little placeholders, etc.
2. Is she not a gorgeous lady??
3. I am OBSESSED with this font- St Marie Thin. Just completely obsessed. I'm using it on everything (I'm helping to design the header images for a website right now)- it's a little ridiculous
4. I'm not the best designer (and clearly do not have the most sophisticated tools- I used Powerpoint to do these... #powerpointforever) but I think they turned out pretty nice huh? Beams proudly.
5. Actually on second look I totally should have vertically centered the party info for the 2nd version... ):
Have a great weekend! We're headed to LA for a spontaneous beach/ Getty Museum trip (this is becoming an annual tradition...)