On Saturday, instead of studying and working on the 20 million other things I was supposed to be doing, I gave into the temptation of the beautiful day and left my house. Without bringing my Norton Anthology along.
I know. I am ashamed of myself, too.
We decided to go to Indian Rock Park, somewhere up in the Berkeley Hills. I do not recommend wearing slippers because they are wholly inadequate footwear. There are little steps carved into the rock though, and it was a gorgeously clear day and we could see the Bay Bridge, Golden Gate, and San Francisco winking at us from across the bay! There were a couple of folks more intelligent than us who brought a mat to lie out on and Cheeseboard to picnic with-- we're definitely returning with food!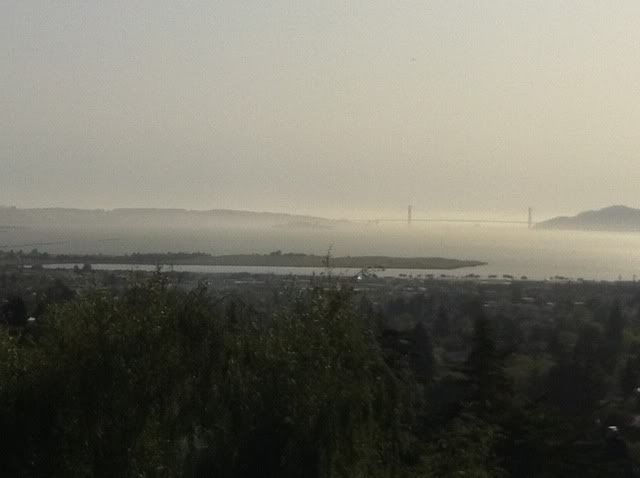 And then we decided to go hang out in Rockridge and grab some dinner. Rockridge is the most charming neighborhood to spend an afternoon in. They have these adorable stores that sell the most random merchandise. Some pictures of dinner and my gleeful purchases: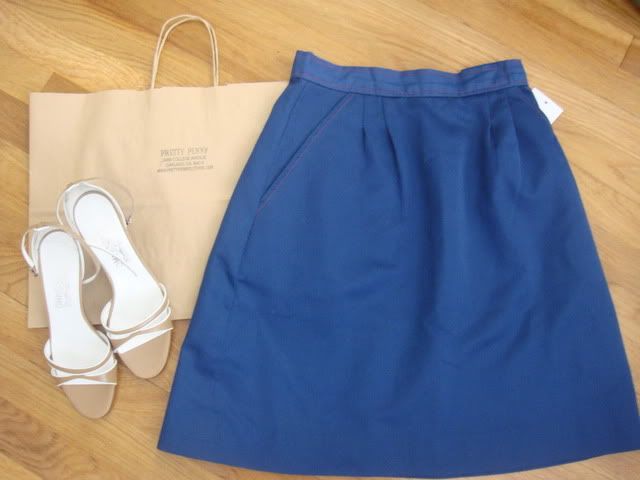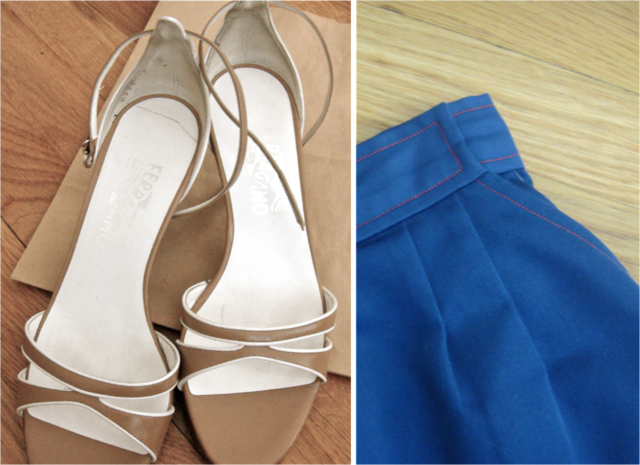 We had dinner at
Becky's Chinese Restaurant
(of course we would; we are too Asian seriously). It was a pretty good deal for the amount of food we got, and they had the most charming porcelain tablewear! I also ducked into
Pretty Penny
--and emerged with a pair of Ferragamo heels and a blue pencil skirt with the cutest red piping!! For under $50 total! I have no idea if those shoes are legit, but they are the perfect starter pair to my heel collection (which currently comprises a pair of sensible black pumps for formal presentations and the like-- I am CLEARLY not a heels girl; I don't have the appropriate sense of balance)
Other places that were fun to explore in Rockridge:
Rockridge Home
(the most interesting place to get small gifts or random stuff for your home),
Market Hall
(gourmet food... aaahh!!),
Phoenix Optical
had lots of cute vintage frames. I was also really sad that
Maison d'Etre
and
Nathan and Co.
were closed but they look like interesting stores to explore too.
I consider it a HIGHLY successful day of adventure, eating, and shopping-- now back to the Bible I return.